Aly Mang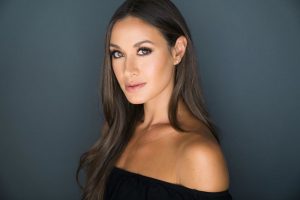 Among the short films juried into this year's Fort Myers Film Festival is Roaring Tides, "a twisted love-story that dives into the deeper understanding of what we all go through as humans and couples in this lifetime. The film explores love, loss, and the heartache of human existence – the confusion and power struggles we go through, while ultimately discovering our truth and purpose."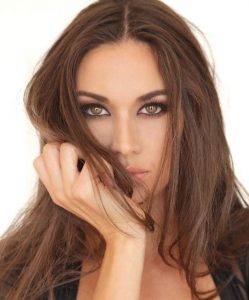 It stars and was written and directed by Aly Mang, who was named Best New Director 2018 by NYC Chain Film Festival. Roaring Tides is Mang's directorial debut.
Mang is a SAG-AFTRA actor. Her film credits include the psychological thriller Chronicles of a Serial Killer (Ann), the horror feature Hinsdale House (Gia), the western thriller Deadman Standing (Violet), the thriller Don't Look There (Amy Jo), the Rock indie Lower East Asides (Terri), Horror Time (Emma/Persaphone), Roaring Tides (Audrey), Grow'n (Rosa), Tilt (Joanie) and featured roles in blockbuster hits John Wick 2 (Winston's personal assistant), The Night Before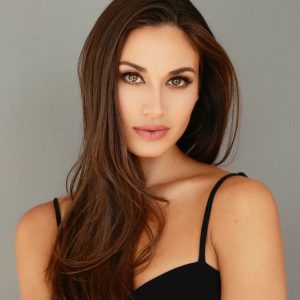 (Pro Athlete Girlfriend) The Comedian (Friar's Club Girl) and Zoolander 2 (Fashion Model), among others.
Television buffs will recall Aly from ABC's Quantico, in which she plays Sheila. Her other television credits include Making a Scene with James Franco (recurring as Jessie Spano, the Bride and Monica during the show's Emmy-nominated season), Psychosis (series regular Anika Abishek), the iconic Saturday Night Live (recurring as the bartender and dancer), Succession (VIP Hostess),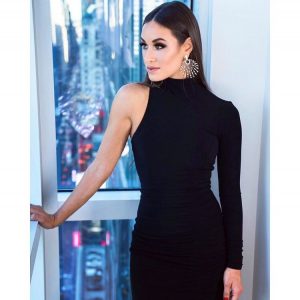 The Irishman (The Coat Check Girl), The Deuce (Tonya, in an episode directed by James Franco), The Get Down (Misha), Younger (Kelsey's bridesmaid) and Vinyl (Glam Model), among others.
Aly's stage credits include leads in One Summer Night and Nameless (workshops directed by David Van Asselt for The Rattlestick in New York City); Golden Boy (Lorna), The Individuality of Street Lamps (Melissa) and Stop Kiss (Callie) for New York City's Kraine Theater; On a Clear Day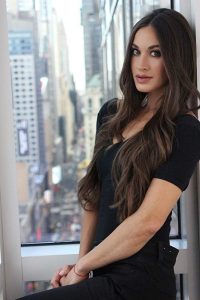 You Can See Forever (Daisy Gamble) and South Pacific (Nellie Forbush) for The Paper Mill Playhouse in Millburn, New Jersey; and Jekyll & Hyde (Lucy), Alice & Wonderland (Alice), Godspell (Peggy) and The Importance of Being Earnest (Ms. Prism) for Script & Cue – Watching Hills Regional.
In addition to acting, Aly is the lead model for the new NYC-based Nordstrom fashion line "Hailey Lyn," and has done print and commercial work in various campaigns for major fashion brands including Rebecca Taylor, Jovani, Sherri Hill, Ellie Wilde and Hilton Hotels.
She is also a registered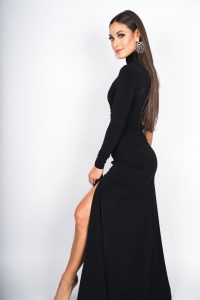 and published Singer/Songwriter with BMI. Two of her songs will be part of an upcoming television show.
In a continuing effort to develop and hone her singing, dancing, acting and filmmaking skills, Aly has continued to train with the best in the business, most notably Academy Award and Golden Globe Winning Olympia Dukakis (advanced scene study/acting technique), David Van Asselt (theater), Aitor Basauri (clown/comedy), Ted Sluberski (TV/film) and James Franco's Master Class (where she learned screenwriting and developed a feature length anthology film). The education inspired her to write, direct and produce her own SAG-AFTRA short-film Roaring Tides. Her film debut has since become an official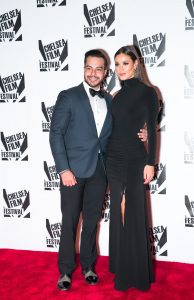 selection at various prestigious film festivals, such as Chelsea Film Festival, Long Beach International Film Festival, Official Latino NYC and the Fort Myers Film Festival, with the neophyte, first-time filmmaker even receiving "Best New Director" honors from the NYC Chain Festival.
Still, Aly attributes most of her training to on-set experiences, particularly on Saturday Night Live, John Wick 2, ABC's Quantico, and Deadman Standing (distributed by Lionsgate Films Dec. 2018).
Although she enjoyed considerable success in the past half-decade, Aly did not go into acting or filmmaking right away. After graduating Magna Cum Laude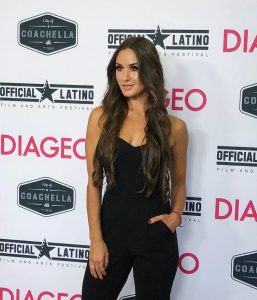 from Boston's Northeastern University in 2008 in Boston with dual majors in Business, Marketing and Human Resource Management, she went to work as an Associate for Goldman Sachs. Passionate about health and wellness, she became a Board Certified Holistic Health Coach, and ultimately left her job in Finance to start her own Holistic Health Coaching Business. In this regard, she incorporated The Balanced Beauty, LLC, whose mission it is to empower, encourage and inspire women to make healthy choices and follow their dreams. It was then that she decided to take her own advice and pursue her love of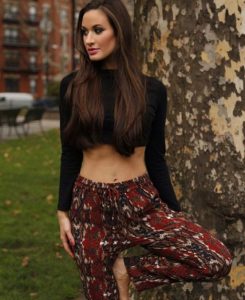 acting.
It may have been kismet for Aly to pursue acting and filmmaking. Her father was a Broadway and television actor, and she credits him with serving as catalyst for her love of theater and the arts. At the tender age of 5, she began formal training in acting, singing and dancing (ballet, tap, jazz and modern). Three years later, her dad enrolled her in classes at Weist Barron Studios and Lee Strasberg Acting Studio in New York City for stage and on-camera work. During her youth, Aly was a principal in several productions and was voted by her high school classmates as "Most Likely To Be On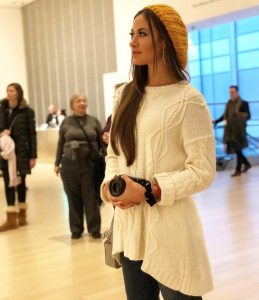 Broadway!"
​Aly points to her college and post-graduation experiences in business as what separates her from other actors. While she considers herself a creative and artistic dreamer, she maintains a professional demeanor and exhibits an unstoppable work ethic. She describes herself in three words: confident, dynamic, fearless. So it should come as no surprise, Aly's favorite actress and inspiration is Audrey Hepburn.
Roaring Tides will screen in the Sidney & Berne Davis Art Center on Saturday, April 13 at 6:00 p.m. during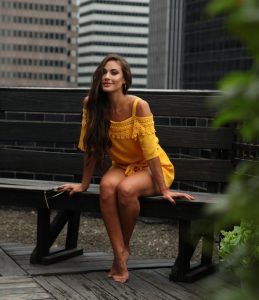 the Rad Shorts block. Aly will be on hand during the opening night gala and the screening of Roaring Tides.
For more information about Aly Mang and her work, please visit her Official Site / Aly Mang, IMDb, and be sure to follow her behind the scenes work on social media @aly_mang.
#BeYou.
March 10, 2019.