Roaring Tides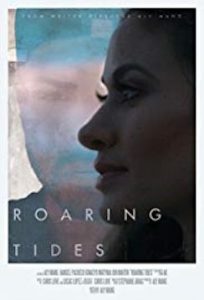 Among the short films juried into this year's Fort Myers Film Festival is Roaring Tides, "a twisted love-story that dives into the deeper understanding of what we all go through as humans and couples in this lifetime. The film explores love, loss, and the heartache of human existence – the confusion and power struggles we go through, while ultimately discovering our truth and purpose."
The 10-minute short stars and was written and directed by Aly Mang, and represents her directorial debut. In addition to being juried into the 2019 Fort Myers Film Festival, 2018 Chain NYC Film Festival, 2018 Chelsea Film Festival, 2018 Long Beach International Film Festival and 2018 Official Latino Short Film Festival, Roaring Tides earned Aly the Best New Director 2018 award by NYC Chain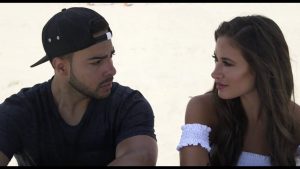 Film Festival.
The title is a homage to the filmmaker's grandfather, who her family lovingly referred to as "lion." (It's no coincidence that the film's leading male character is similarly named Leo.) But as the title also connotes, the film was shot mainly on a beach, affording panoramic scenes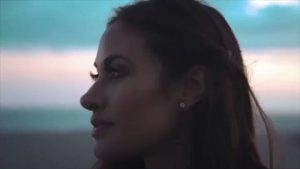 of foamy sea green waves lapping the sandy shore. But Roaring Tides also serve as a metaphor for life's difficult moments and events. "The ones we can't control," Aly amplifies. "And we must learn to face these head on and flow with the current in order to survive."
Or in the words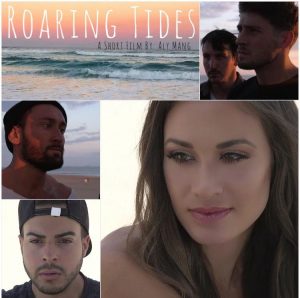 of the film's central character, Audrey, "Like the tides we come and go… We're different every time. And there's a greater force always pulling and pushing, like good and evil. Sometimes the waves are gentle and loving… Sometimes they're rough and wild and roaring. Don't let the roaring tides pull you under, you're so much stronger than you know."
While the film is not autobiographical, Mang did draw on her own life experiences, and those of the people closest to her, for the characters and events that take place in the film.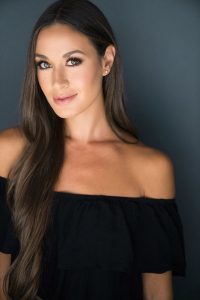 "Every element and moment in my film has a significance, meaning and an underlying story, with many layers," notes Aly. "While personal, I feel elements can relate to anyone watching and audiences can connect and find meaning in their own unique ways. Ultimately the purpose of my film is to help heal, inspire, and teach lessons that I have learned since a young age; relevant especially for anyone struggling or coping with tragedy or adversity."
Joining Aly in the cast are Hansel Pacheco, Jon Martin, Ignacio Matynia and Jake Stafford. Chris Love served as Director of Photography and also did the editing along with Lucaz Lopez, who was responsible for Art Design. AK supplied the music for the film.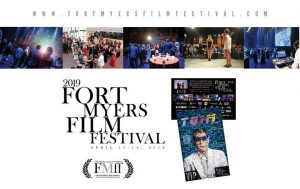 The film will screen in the Sidney & Berne Davis Art Center on Saturday, April 13 at 6:00 p.m. during the Rad Shorts block. Aly will be on hand for the opening night gala and during the Roaring Tide's screening. So be sure to attend both.
And to watch a brief (1:23 min) teaser for the film, go here.
#BeYou.
March 11, 2019.