Scott Poiley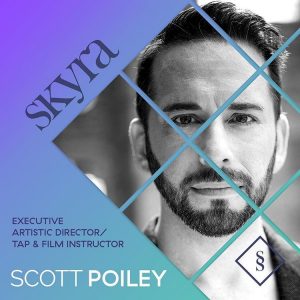 Scott Poiley is an award-winning writer, producer and director of Bird's Eye, a powerful 13-minute short film titled Bird's Eye, which is an official selection of this year's Fort Myers Film Festival.
Poiley didn't start out to make films. Rather, he was on a trajectory to become a dancer. But like the protagonist in Bird's Eye, Poiley's evolving musical theatre career was derailed by physical infirmity. In Scott's case, he was forced to stop dancing when he discovered he had an enlarged heart. Undaunted, he channeled his creative energies into filmmaking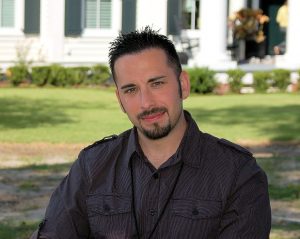 and completed his MFA in Producing from the University of Miami. (He already had a BFA in Theatrical Studies Niagara University.)
But a short time later, fate intervened. Just as his film career was begin to untrack, he learned that his heart was working at just 1% and he needed a life-saving heart transplant. But after just 20 days on the transplant list, he was blessed with a new heart in the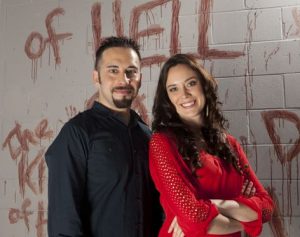 summer of 2014.
Poiley has made the most of his second chance at life. Today, he is an award-winning writer, producer, and director. Scott began developing original feature-length content in 2013, and since then he has written and produced Cassadaga (2013), Missionary (2014), Last Shift (2015) and Her Last Will (2016). Scott wrote and directed Exhume (2016), Misfits (2017), Goose (2017), The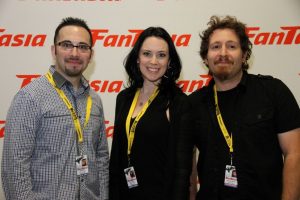 Secret Book (2017), and The Nutcracker (2017). He has won several awards including the iHORROR AWARD for Best Direct Release Horror Film and the GOLDEN SKULL award for Best Supernatural Film for Last Shift. He recently won THE CREATIVE AWARDS GRAND JURY PRIZE for his Sci-fi script Vitruvian.
"I am often attracted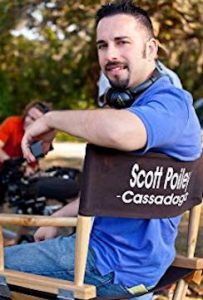 to projects with strong female leads, and this was definitely the case for Bird's Eye," says Poiley. "Dr. McAllister pulled at my heartstrings from page one. The script opens with our female protagonist suffering over her inability to hit the mark of her own expectation of perfection. McAllister's emotional moment is suddenly interrupted by a female student, determined to fight her inadequate grade. The moment that follows reminds me a lot of Mozart in Amadeus. Much like Mozart, McAllister's body fails her under the insurmountable demands she places on her music. She suffers a horrible diabetic hemorrhage culminating in the loss of her sight.
"Her emotional fortitude is beautifully complicated. Strength is not measured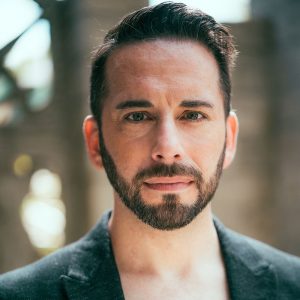 by a simple calculation; it is the culmination of defeating our own worst fears," Poiley concludes.
Poiley loved every minute of McAllister's journey. Audiences will love every minute watching her and the rest of the talented cast in the enigmatically titled Bird's Eye, a riveting 13-minute dramatic short. Bird's Eye will screen in the Sidney & Berne Davis Art Center in the 2:15 shorts block on April 12.
#BeYou.
March 10, 2019.