Jon Strong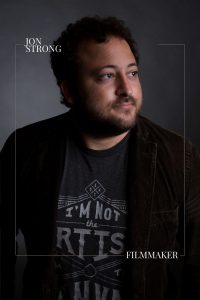 Jon Strong is an Orlando-based director and editor. His directing/editing credits include Long Time Coming: A 1955 Baseball Story, Untitled Syrian Refugee Documentary (2017), The Thank You Project (2014 short video), Brown Sugar (2013 short), Chloe's Wedding Day (2012 video short), Children (2010 short), Connection (2009 short) and My Heart (2009 short documentary). He has also served as a cinematographer, writer (Long Time Coming, Brown Sugar, Children and Connection), producer, second unit director, assistant director and sound engineer. Jon also appeared as an actor in a 2009 short film titled A Loss of Balance Despite Himself.
Part of the 9th Annual Fort Myers Film Festival, A Long Time Coming: A 1955

Baseball Story screens in the Sidney & Berne Davis Art Center at 6:15 p.m. on Friday, April 12.
March 28, 2019.
#BeYou@#FMFF.