A Long Time Coming: A 1955 Baseball Story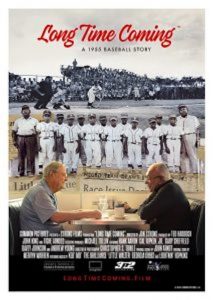 A Long Time Coming: A 1955 Baseball Story will screen at this year's Fort Myers Film Festival. It tells the story of two groups of twelve-year-old boys who stepped onto a baseball field in an act of cultural defiance that would change the course of history.
In 1955, the South was defined by segregation. Baseball was no different. The Pensacola Jaycees All-Stars were Florida's first entirely African American little league baseball team. All the other teams back then were wholly white, and they refused to play the Jaycees. In fact, when told that they must, they'd forfeit rather than play.
Their "undefeated"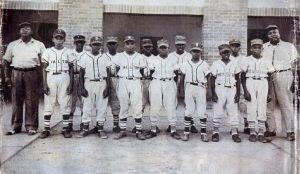 record earned the Jaycees a berth in the state championship tournament in Orlando, where they were slated to play the hometown favorite Orlando Kiwanis. Once again, racial trouble loomed when the Kiwanis coach quit rather than play an all-black team. But the other coach was unfazed by the interracial aspects of the game,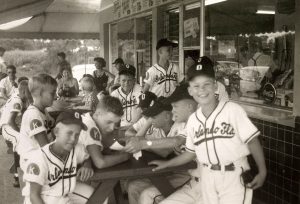 and when the two teams took the field, history was made.
In his documentary, filmmaker Jon Strong reunites the surviving members of both teams to talk about how that game changed their lives and why it was more than just a game. Featuring baseball greats Hank Aaron, Cal Ripken, Jr., Gary Sheffield, Davey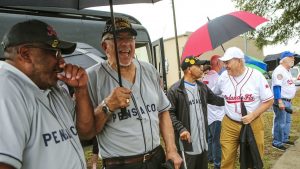 Johnson and Andrew Young and including newsreel footage delineating the racism that existed then – and now – the documentary embraces questions of race, equality, forgiveness and healing.
The film screens in the Sidney & Berne Davis Art Center at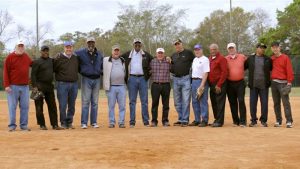 6:15 p.m. on Friday, April 12.
March 28, 2019.
#BeYou@#FMFF.