Katie Wiatt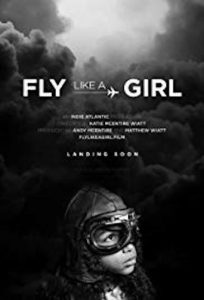 The documentary Fly Like a Girl screens during this year's Fort Myers Film Festival at the IMAG History and Science Center. More than just a film, Fly Like a Girl is a movement of young girls and women relentlessly pursuing their passion for aviation – a field currently dominated by men. The film also represents filmmaker Katie Wiatt's feature-length directorial debut.
Katie first explored film production as a student at the Alexander W. Dreyfoos School of the Arts in West Palm Beach, FL. At Dreyfoos, not only did she learn to edit on one of the first non-linear editing systems, but she also learned the fundamentals of cinematic storytelling. But it was during her years as an elementary school teacher in her home state of Florida where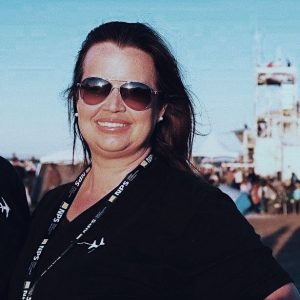 Wiatt found her true calling as a documentary filmmaker.
As a teacher, she was struck by the gap in confidence that young female students felt when it came to math and other STEM-related subjects. That observation, coupled with the discovery that her grandmother worked in a factory during World War II making airplane wings, instilled in Wiatt a passion to help change how girls and young women perceive themselves and what they have to offer the world.
"I decided that aviation,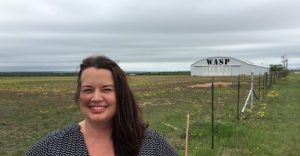 with its diverse and exciting opportunities, [was] an excellent vehicle to tell this story," Katie explained to Runway Girl Network writer Tomas Romero last May. "[I]t is crucial that girls and women see people like themselves achieving great things in their fields. It is also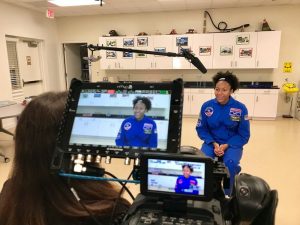 important that they witness women in their own communities in roles that might typically be thought of as 'boy stuff.' This is why films like Hidden Figures are so important. I strongly believe we need more diverse female role models. There are so many women out there who have done and are doing outstanding work in the aviation and STEM world and their stories are just waiting to be told to a larger audience."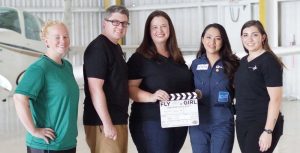 Katie points out that many communities and organizations have wonderful mentor programs for young women, such as Women in Aviation International. "I truly believe connecting girls to role models and mentors is key," contends Wiatt, who hopes the film helps girls and young women succeed in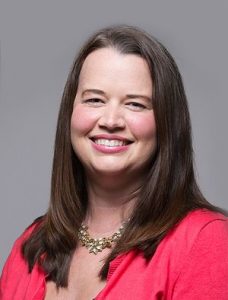 aviation and STEM-related aviation fields.
Wiatt's other credits include serving as writer and co-producer on 39 episodes of the television series On the Patio between 2012 and 2013. As part of the Indie Atlantic team, Katie has produced, edited, and directed a number of films. Wiatt is a member of Women in Film & Television-Florida and is a graduate of Palm Beach Atlantic University.
Fly Like a Girl will be screened at the IMAG History and Science Center at 6:00 p.m. on Friday, April 12.
April 8, 2019.
#BeYou@#FMFF.