Latest on 'Skindiving' and filmmaker Victoria DeMartin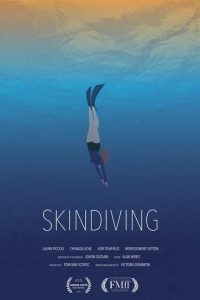 Among the dozens of short films that were screened this year by the Fort Myers Film Festival was Skindiving by writer/director Victoria DeMartin.
The summary that DeMartin provides for the film is enigmatic. She calls it simply as an "observation of a woman caught between her old life and her new one as she goes about her daily routine leading up to her last night on the island." The film stars Laura Piccoli, Montgomery Sutton, Lori Tischfield, Chinaza Uche and Maria Wolf.
Skindiving screened in February at HBO in the Filmmaker Spotlight Showcase hosted by Ghetto Film School's Roster. In addition to the Fort Myers Film Festival,
the film has been screened by the Garden State Film Festival in Asbury Park, New Jersey (March 30), Anthology Film Archives in New York (April 3), and the New York Shorts International Film Festival (June 2). It was a finalist at the Changing Face International Film Festival in April.
You can Victoria's directing reel here.
July 28, 2019.
RELATED POSTS.