Jamie Hufford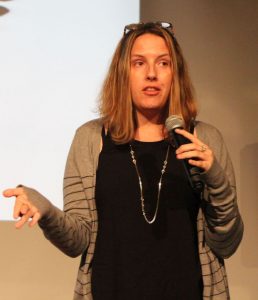 Jamie Hufford is a writer and producer known for Baked! (2012) and Monster (2014). After a bit of a hiatus, she is back at work again, collaborating on scripts for a 10-episode TV series and compiling research for a true crime documentary she hopes to start filming in late 2019. The latter is something of a departure for Hufford as a screenwriter, as everything else she's worked on so far, including the upcoming television series, gravitates toward dark comedy.
"That's my wheelhouse," Hufford concedes. But she's poised to take a more serious turn with her planned foray into the realm of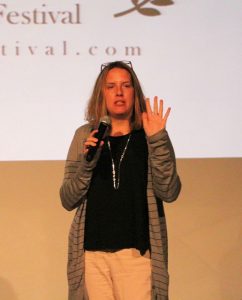 documentaries.
Baked! was billed as a rock opera in three parts. The film tells the story of Estella Artois, a failed-actress-turned-cable-access-cooking-show-host. She drinks constantly, treats her crew like crap and shows absolutely no regard for anyone in her life. But all that changes after the drama queen locks herself in her dressing room and refuses to come out after yet another on-set meltdown. Faced with the very real possibility of the show's impending cancellation, two crew members decide a little payback is in order. But they quickly discover that the  ramifications of their actions could have lasting effects.
Hufford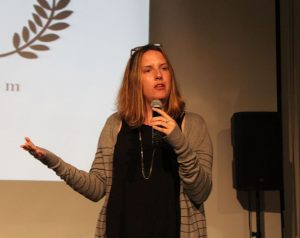 co-wrote the story with Christopher L. Bright, who also directed the film. Jamie starred as Estella, with Stephanie Downs and Erin Smith playing Estella's vengeful crew members.
Hufford and Bright also co-wrote Monster, which Bright directed as well.
Hufford's entry into the world of screenwriting, acting and editing was providential. After relocating to Fort Myers from Rossville,
Indiana, she took a job at Rasmussen College. That's where she met Bright, an instructor with a passion for filmmaking.
"He had his own production company and had moved here to make a feature-length film," Hufford recalls. "We got the design students involved and [produced indie films] for years. It was a blast and we did every film festival we could find."
The Tampa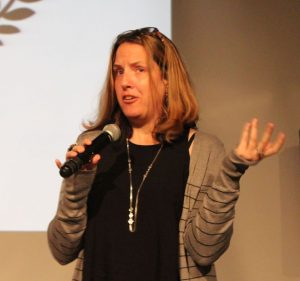 Bay 48-Hour Film Festival, Orlando Film Festival and International Film Festival were among the venues that screened Bright Idea Media productions.
"We had one screened here," adds Hufford, referring to the Fort Myers Film Festival.
As a writer, Hufford's approach to filmmaking is to provide a novel, mind-bending hook that will transport viewers into the plot and characters and carry them all the way to the end of the story. Harkening back to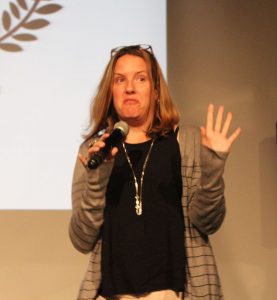 her experience editing films, she is also careful to provide smooth transitions from one scene to the next.
"When I watch a film, I look for that awesome something, whether it's the cinematography, color, lighting or acting," Jamie shares. "I look for something that will hold my attention from start to finish. If nothing grabs me at the very beginning, I have a hard time staying involved all the way through."
Although Jamie has more than eight years of experience in filmmaking and movie production, she's really just getting started. Look for good things from this emerging screenwriter/editor/actor in the very near future.
November 5, 2018.