Celebrity judge Heather Fitzenhagen talks film at November's TGIM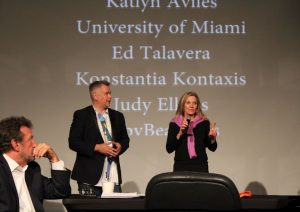 Every politician has traditions and superstitions that govern how and where they spend Election Eve. Not Heather Dawes Fitzenhagen, the Florida House District 78 incumbent who is running against Democratic challenger Parisima Taeb. Fitzenhagen was at last night's TGIM indie film screenings at the Sidney & Berne Davis Art Center, where she served along with Jamie Hufford and Doug Molloy as a celebrity judge.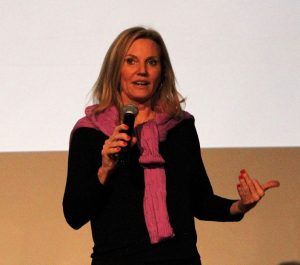 Fitzenhagen claims no special expertise or knowledge about the art of filmmaking. But she knows what she likes.
"I look for something that speaks to me and to my life experience or someone else's that I can relate to or even if I haven't, that shows it to me in a way that gives me a better understanding of what they've gone through," said Heather during intermission at last night's screenings. "I want something to happen when I'm watching the film. I want to be moved or entertained or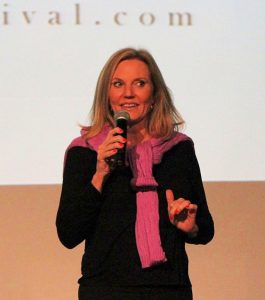 educated."
Although she declines to reveal the films that have impacted her most over the years, it's clear from her lusty, infectious laugh and chary sense of humor that satires, farces and slapstick comedies rank high on her list.
"In my work I deal with a lot of tough things, with tragic situations such as children being hurt," Heather confesses. Not only has she dealt with more than her share of tragic situations as the District 78 Representative since 2012, she regularly encounters intense, highly stressful people problems as an attorney for Morgan and Morgan.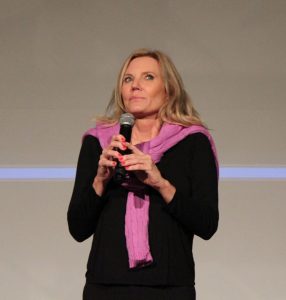 "I just don't want to see that again in a film," Heather elaborates. "I want to see something positive that regenerates my faith in life being good and fun and people being good and fun. I want to be uplifted and inspired."
In a world in which negative stimuli come at us on an ever-present real time basis by virtue of news outlets, social media and myriad other sources, it is imperative to find things that have the ability to sooth our tattered psyches and reconnect us with a higher, nobler sense of human existence. For some, it's an original work of art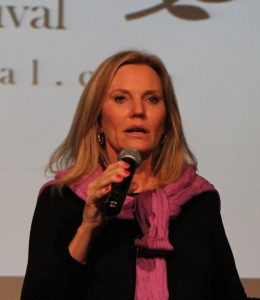 or a wall of inspirational photographs. For Fitzenhagen, it's a good escapist film.
"Not that films that are more poignant aren't good, it's just that I've seen things at this point in my life that are very intense, so I want a different experience when I'm watching a film."
While that may normally entail lighthearted movies, Fitzenhagen is always on the look-out for short and feature length films and documentaries that pack an artistic or educational punch.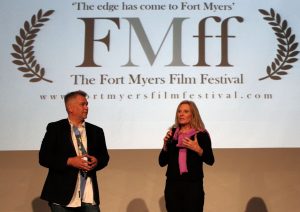 Fitzenhagen's duties to her clients and constituents continually require her to analyze, digest and master new topics and disciplines. And those same, highly-evolved analytical skills were on full display last night each time it was her turn to comment on the short indie films that Mike Kiniry played for the TGIM audience.
"It's important to figure out what the filmmaker was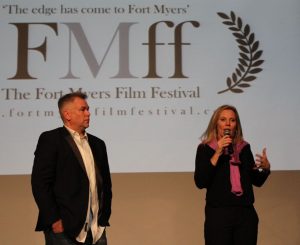 trying to say, to respect what the message they're trying to convey."
Heather Dawes Fitzenhagen is originally from Dallas, Texas. She graduated from Hollins University with a BA in political science and remains on the Hollins University Alumnae Board. She earned her J.D. from Nova Southeastern University Law School. She is a member of the Florida State Bar Association and works in Morgan & Morgan's Fort Myers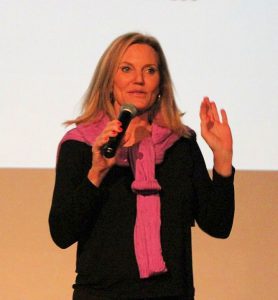 office.
November 6, 2018.
RELATED POSTS.