Evgeniya Radilova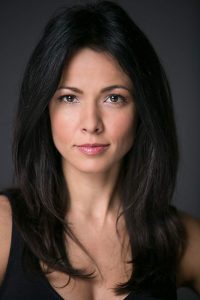 Evgeniya Radilova is an actor, producer, director, model, fire twirler and international woman of mystery.
She hails from Bulgaria, where Evgeniya became one of the best known faces on screen and the stage. A descendant of four generations of artists (her mom was an actor, her father a director), she became the youngest actress to play on the professional stage.
Shortly after graduating from the National School for Music (where she learned piano), she hosted Masters of the TV, one of the biggest television shows on Bulgarian National TV. She hosted the show for three years.
Evgeniya then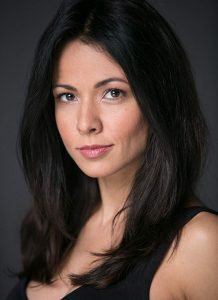 moved to the United States to pursue even bigger opportunities. After graduating from The American Academy of Dramatic Arts, she was invited to be a part of its 2009-10 company. In her first show, she was cast in a leading role in an Off- Broadway production of Blood Wedding at Barrow Group Theater. Not only did Radilova garner rave reviews from the New York press and audiences, she earned her Equity card.
Appearances Off Broadway followed, with Radilova qualifying as SAG-AFTRA and becoming a lifetime member of The Actors Studio (one of only three people who were accepted out of 1,500 auditioners), where she performed opposite Ellen Burstyn (playing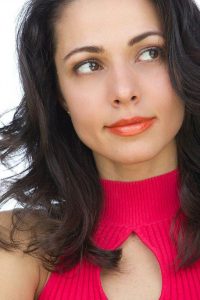 her daughter) in a production of the Cherry Orchard directed by John Gould Rubin. Today, she is also a proud lifetime member of the The Studio's Playwrights Directors Unit.
Evgeniya's television credits include appearances on five prime time shows: Limitless, Law and Order SVU (Episode 299, "Acceptable Loss"), Elementary, Spartacus and Sex and Drugs and Rock and Roll.
Her film acting credits include both feature and short films, including Price for Freedom (with Sally Kirkland (Academy Award nominee), Paul Sorvino and Ken Davitian (who played her dad)) and the independent film Dreams of the Last Butterflies (which has screened at 50 film festivals in 13 countries on 5 continents and garnered 7 awards).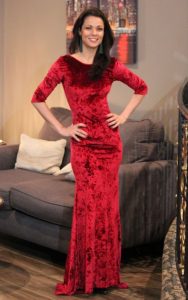 Evgeniya snagged a Best Actress award at the Blow-Up Chicago International Arthouse Film Festival for her performance in Let Them Have Their Way! But she proclaims that her most satisfying performance came in Kindertransport, in which she played a 13-year-old German Jew who was sent by her mother to England on a secret boat. For her performance, Evgeniya received the Charles Jehlinger award for Best Actress from The American Academy Of Dramatic Art.
You can see her in a "sweet" 15-minute 2018 short film, Siren, co-starring Tony Naumovski and directed by Ivo Stainoff.
Her segue into filmmaking was more happenstance than planned.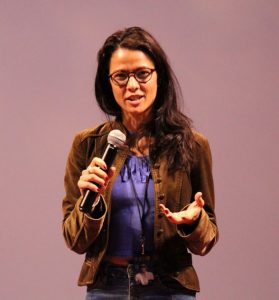 Among her many talents and passions, Evgeniya is an accomplished fire dancer. (For real.) In 2016, a singer/songwriter friend, Darja Schabad, got the idea of including a fire dance scene in a music video she was planning. She induced Evgeniya to teach her the fine points of the art. One thing led to another, and Schabad asked Evgeniya to direct the music video, which they titled True Paradise. It didn't just win Best Music Video at Film Miami Fest 2017, the Winter Film Awards and LA Cinema Festival of Hollywood, it inspired Evgeniya to move behind the camera.
Spurred by their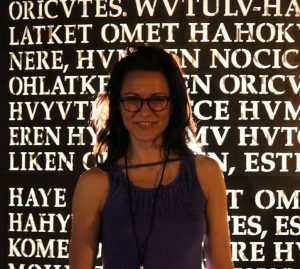 joint success, Evgeniya and Darja co-founded I DareProductions, which takes its name from Radilova and Schabad's espoused mission to have the temerity to tell stories that inspire people to be more aware of each other, extend a helping hand to those in need, and recognize what is truly important in life – the human connection. At IDare, Radilova has written, produced and directed two short films, Patrik (which was accepted into 19 film festivals worldwide,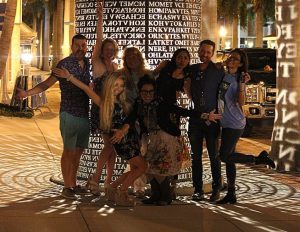 taking awards in 9 of them) and El Cavil, directed and produced a new music video called Nothing Changed for Me by Rada Angelova, co-produced and co-directed a film called Then and Now (for which her actor gained 40 pounds for the role) and directed a film called The Burden. She is starring in and co-producing a pilot titled Lost Cos which is being directed by Robin De Levite (3 Tonys, Lawrence Olivier Award) and is in pre-production of her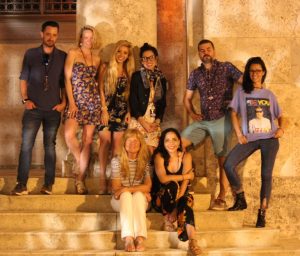 first feature film which she is co-directing and producing with Michael Tosner call Bacon, due out this Fall.
Another film she directed called My Relationship With the Moon won the Special Recognition Award at the Cayanne Film Festival, and the first feature film she has co-directed and co-produced, Bacon (with Michael Tosner) is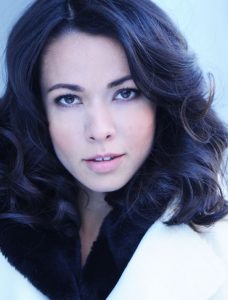 coming out this fall.
Drawing on her background and training in fire dancing, Evgeniya has opened her own entertainment company, Evgeniya Entertainment, which includes performers ranging from Circus Du Soleil to NYC's top performers, underground and street performers. Evgeniya has performed in most high-end cabarets in New York City, as well as at festivals, and has directed shows all over the country for Evgeniya Entertainment.
March 19, 2019; revised April 5, 2020.