John Scoular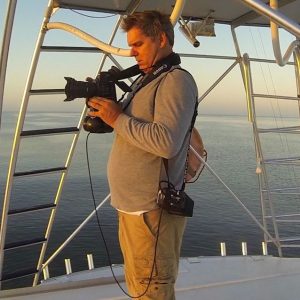 John Scoular is an Emmy-winning filmmaker known for documentaries such as Paradise Reef and Marcus Jansen: Examine & Report.
Three years in the making, Paradise Reef follows a visionary's quest to secure BP disaster funds, rally community support, and deploy 18,000 tons of concrete to create 36 artificial reefs along Florida's Paradise Coast. Through captivating aerial footage and in-depth interviews, the film also highlights the symbiotic relationship between the Florida Everglades, the Ten Thousand Islands, the Gulf of Mexico and Collier County, Florida.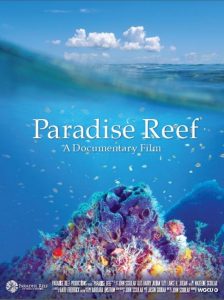 Paradise Reef aired June 30, 2016 on PBS. It was the WGCU affiliate's most watched online video in 2016 and has been viewed in over 1195 cities and more than 29 countries around the world. It received a Regional Emmy in the Topical Documentary category from the Suncoast Chapter of The National Academy of Television Art & Sciences in December of 2016. (The Suncoast Chapter is comprised of the entire state of Florida, along with Mobile, Alabama, Thomasville, Georgia, the cities of Alexandria, Baton Rouge, Lafayette, Lake Charles and New Orleans, Louisiana and the island of Puerto Rico.) The film also screened during the Seventh Annual Fort Myers Film Festival in 2017.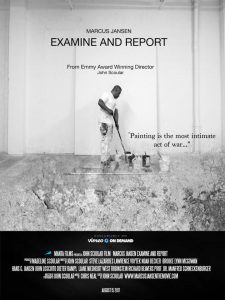 Marcus Jansen: Examine & Report opened the Sixth Annual Film Festival in 2016, going on the receive Best Local Film honors. The film explores Jansen's motives for painting and supplies historic insight into his politically-charged works, which have roots in Graffiti, Street Art and German and American Expressionism. But the documentary also serves as an introduction to the uninitiated into the larger world of contemporary art, a feat that Scoular achieves by means of a series of interviews that he and his wife and partner, Madeline Smith Scoular, conducted with such art world luminaries as Steve Lazarides (who was street artist BANKSY's first agent), Lawrence Voytek (who was Robert Rauschenberg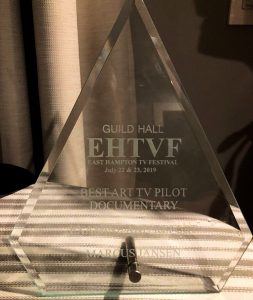 protégé and decades-long gallery director), West Rubinstein, Noah Becker, Dieter Rampl and Brooke Lynn McGowan (an art historian, curator and writer who is recognized worldwide as the leading expert on Jansen's works). The documentary has gone on to receive considerable critical acclaim, including a Best Art TV Pilot Documentary Award at the East Hampton TV Festival in July of 2019.
John is also a screenwriter. His first feature film, Lunatics, Lovers & Poets (produced by wife Madeline and Jeremy Robinson of Brickyard Films) won six awards at film festivals across the country, including Best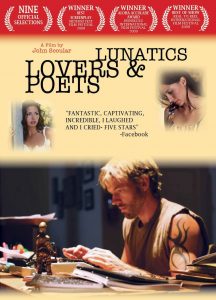 Screenplay (Methodfest), Best Feature (Fort Myers Film Festival), and Best Director. And without any studio backing, it was released in 15 states through Carmike Cinemas, the fourth largest chain in the country. The film is available on DVD and VOD from Amazon.
John and Madeline own and operate Manta Films, a production company focused on making films about the human condition and their impact on humanity and the environment. The company's first project is a documentary film about Type 1 diabetes. For the last several years, the Scoulars have been dealing with the disease up close and personal. Their 11-year-old son has been battling the disease for the past six years, often
needing as many as seven insulin injections a day. But overcoming this and related adversity, he still swims competitively. And this will be the point of the new documentary – to inform audiences that life can be full and fun for children with Type 1 diabetes and let parents know that with good management,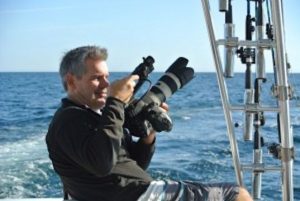 their child can still do anything that normal children do.
Scoular has also carved a niche for himself, Madeline and their company in the filming and production of water-themed films. "[Since there are not the abundance of filming opportunities in Naples, Florida that there are in Los Angeles, New York or even Atlanta], I decided I was gonna be the water guy. So pretty much I shoot on water, whether it's in the swamp, on a chase boat or in a chopper."
Education and Early Experiences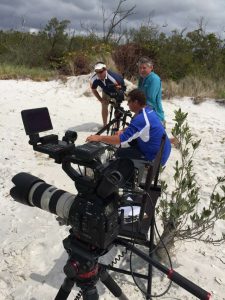 John did not start out in film. At the University of Texas El Paso, he studied communications and drama when not playing quarterback for UTEP on a full athletic scholarship. But John did not opt for the NFL following graduation, moving instead to New York to study at H.B. Studios before relocating (after a brief respite working at South Seas Plantation (now South Seas Island Resort) in Fort Myers) to Los Angeles to continue theater studies at The Beverly Hills Playhouse.
In addition to playing roles in small theaters across L.A., John wrote and directed both stage plays and short films, paying the rent by working for some fantastic commercial and music video directors.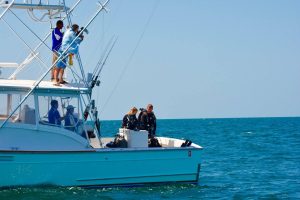 "Getting paid to learn the film industry was priceless," says John of the experience.
Not satisfied with his lighting and camera skills, John enrolled at The Los Angeles Film School, where he majored in Directing, Cinematography & Screenwriting.
But L.A. is not the optimal place for raising children,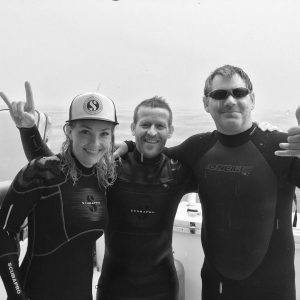 so the Scoulars moved to Naples, and the rest is history, as the saying goes. But in John and Madeline's case, history is still being written and their best is undoubtedly yet to come.
July 26, 2019.
RELATED POSTS.
A look back at John Scoular documentary 'Marcus Jansen: Examine & Report'