With EHTVF win, filmmaker John Scoular comes full circle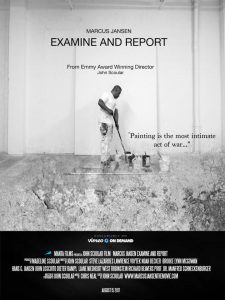 Marcus Jansen: Examine & Report made its New York premiere on July at the inaugural East Hampton TV Festival. The screening was followed by a Q&A session with Marcus Jansen, Richard Beavers and Brooke Lynn McGowan. The evening concluded with an Award Ceremony during which Examine & Report won the Best Art TV Pilot Documentary award.
The documentary was shot by Emmy-winning filmmaker John Scoular and the win in East Hampton brings some symmetry to his illustrious career. You see, Scoular's first film ever screened back in the '90s in the Hamptons – at The Hamptons International Film Festival.
At the time,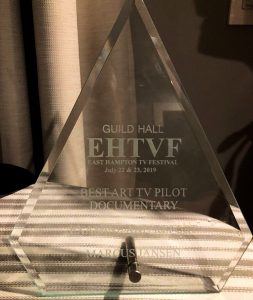 John was an actor/writer living and working in Los Angeles.
"Struggling to make something happen, I wrote a short film which I starred in with my cousin Neal Matarazzo," John recounts. Hugh Ross directed. 
They submitted the film to The Hamptons International Film Festival, which made it an official selction.
"We all went to the festival, which was totally mind-blowing," John continues. "Our film competed against short films by Ben Affleck, Illeana Douglas, Fisher Stevens and Kate Capshaw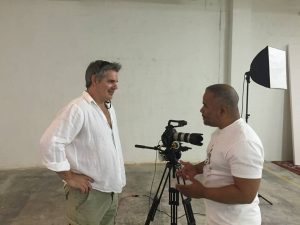 [Steven Spielberg's wife], to give you an idea. Needless to say, we unknowns were up against stiff competition."
No, the film didn't win.
But it was the experience of a lifetime for a struggling group of aspiring artists.
"I thought we had arrived and that a 3-picture deal with Disney was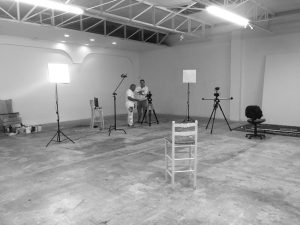 just around the corner," John laughs.
It still might be, but it hasn't materialized yet.
"I have been fortunate enough not to quit, for whatever reason, maybe stupid, maybe stubborn, maybe crazy," John adds philosophically. "After all, money is real and it takes a lot to stay in this game. Most likely marrying a producer with the same interests has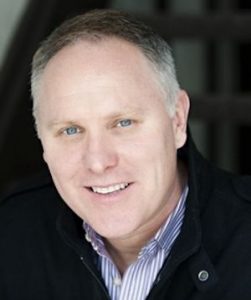 allowed me to stay in the competition and produce much greater works of art – such as our 4 children."
Since then, John's cousin, Neal Matarazzo (right), has gone on to become a successful actor, appearing in numerous television series including Billions (2019), Dietland (2018), Homeland (2017), Person of Interest (2016), Blindspot (2015), House of Cards (2013), The Blacklist (2014) and several episodes of Law & Order: Special Victims Unit between 2007 and 2012. He has also been in a number of short films and several features (including Free Willy 2) over the course of his 25 year career.
Hugh Ross has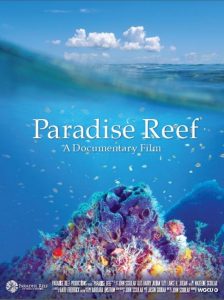 gone on to become a successful voice over artist and Hollywood Editor known for, among others, The Age of Adaline and The Assassination of Jesse James by the Coward Robert Ford starring Brad Pitt.
And John is no slouch himself. His documentary Paradise Reef earned Scoular an Emmy, was PBS' most watched online video in 2016, and has been viewed in over 1,195 cities and more than 29 countries around the world. He and his wife, Madeline, own and operate Manta Films, a production company focused on making films about the human condition and their impact on humanity and the environment. The company's first project is a documentary film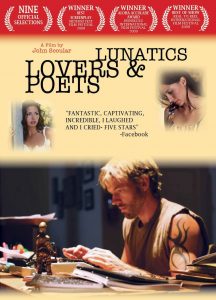 about Type 1 diabetes.
And their film Lunatics, Lovers & Poets (2010) won six awards at film festivals across the country, including Best Screenplay (Methodfest), Best Feature (Fort Myers Film Festival), and Best Director. And without any studio backing, it was released in 15 states through Carmike Cinemas, the fourth largest chain in the country.
John and Madeline have also lensed hundreds of television commercials and several mini-documentaries, but count Examine & Report among their greatest accomplishments.
The film premiered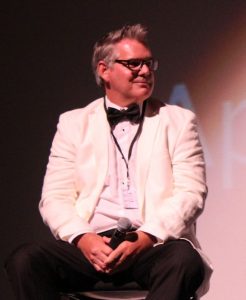 on opening night of the Sixth Annual Fort Myers Film Festival in 2016, where it went on to take Best Local Film honors. And although other commitments precluded John and Madeline from attending its screening at EHTVF, winning the Best Art TV Pilot Documentary Award enables John that rarest of phenomena – coming full circle.
"At times I question what I do for a living, and think maybe law school or Home Depot may have been a better career choice," John waxed philosophically on his Facebook timeline prior to the EHTVF screening and awards ceremony. "But every now and then something like EHTVF validates the work that I'm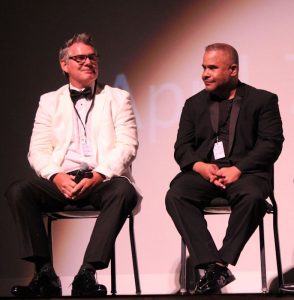 doing and so I keep on keeping on. I am fortunate to have lived a creative life and feel like I haven't even hit my stride yet and will to continue to learn how to create good stories, stories that affect people."
The keys to his success? Well, other than the constant support of his wife and kids, John attributes that to passion and tenacity, characteristics that win out over talent every time.
"I played Division 1 football in front of 50,000 people, acted on stage to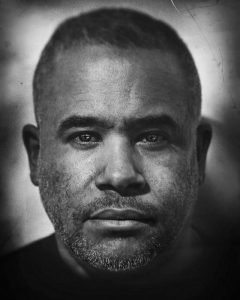 anywhere from 12 to 200 people, watched my films with packed audiences in the movie theater and I can tell you, hands down, that is was passion and tenacity that got me there, not talent."
And John appreciates passion when he sees it in others.
"Marcus Jansen is an extremely talented artist, but if you are able to watch the film, it was his passion that I made the film about. Kudos Marcus Jansen …." On a passion-filled life and career.
July 26, 2019.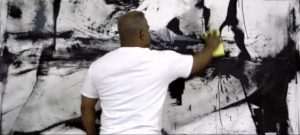 RELATED POSTS.