Latest on #SLUT as August winds to a close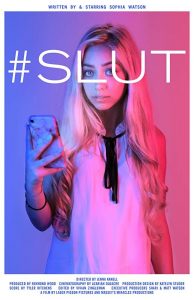 #SLUT took Audience Favorite honors at this year's Fort Myers Film Festival. Exploring the central themes of cyberbullying, slut shaming and sexual predation, the film resonated with the Millennial/Gen X cineastes who saw the film. That's not surprising when you discover that the film's writer is just 19 and was forced to put up with bullying first hand as a high school junior and senior.
#SLUT is the 2019 NYLA International Film Festival (LA) Best Student Film winner, 2019 Papaya Films Bursary winner, and the D Lacy Jr. Social Justice Award winner at the 2018 Studio City Int'l Film Festival. In addition, #SLUT was a Best Drama nominee at the 19th Annual FirstGlance Film Festival in Los Angeles and semi-finalist in the Content Creators of Atlanta Awards. Sophia
individually received nominations for Breakout Performance and Best Young Actor at FirstGlance, with Director Jenna Kanell garnering a Best Director Award at the 15 Minutes of Fame Film Festival in Cocoa Beach earlier this year. It also screened August 1 at the Cobb International Film Festival.
But #SLUT is not done. It will be screening again on Saturday, August 17 during the 4:15-5:45 p.m. time slot at the Southern Shorts Awards in Roswell, Georgia. This Top 100 Best Reviewed Festival is a quarterly competition for films under 30 minutes that is held in an actual movie theater and scored by three judges, and #SLUT has garnered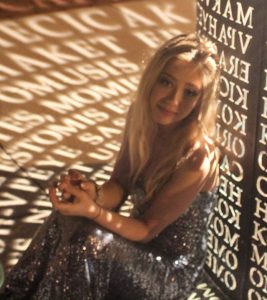 a number of nominations:
Sophia Watson for Best Actress;

Jenna Kanell for Best Director;

Azariah Oldacre for Best Cinematography;

Vivian Camille Zingleman for Best Editor; and

Andrés Feliciano for Best Music.
July 27, 2019; August 12, 2019.
RELATED POSTS.