Sophia Watson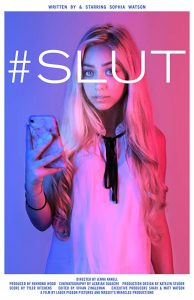 One of the short films being screened this year by the Fort Myers Film Festival is #SLUT. It was written by and stars Sophia Watson.
Sophia Watson is an actor, writer and producer. She was just 7 when she first appeared in film.
Besides #SLUT, Sophia has played numerous roles in film and on television, including Megan in the 2018 short film A Very Sappy Jasper County Christmas, Sarah in the popular Nashville television series, Juliet Clifford in eight episodes of the 2016-2017 TV series Message Received ("Desperation Day" (2017), "Happy Birthday to Me" (2016), "Truth or Dare" (2016), "The Bitch is Back" (2016), "The Bermuda Triangle" (2016),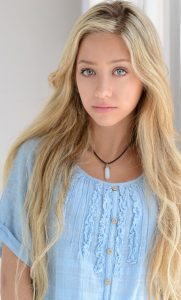 "Shimmer and Hide" (2016), "Asher, Asher We All Fall Down" (2016) and "Jule Heist" (2016)), Silver in the short film Reawakening (2016), Louise Barnes in Elbow Grease (2016), Megan in the 2015 short film It's a Wonderful Lumber Baron's Christmas, a young girl in the 2014 short film Ms. Dottie's Ghosts, the flower girl in a 2013 episode of the Sleepy Hollow television series, along with roles in Crackerjack, Jimmy Kimmel Live!, Drop Dead Diva, The Potential Inside, My Mother/Agent, Hungry for Love, the music video Mirror (by Zoe Myers) and Living Proof.
In addition to writing the screenplay for #SLUT, Sophia was also wrote eight episodes of Message Received and the short film Reawakening, which she also produced along with two episodes of Message Received.
Sophia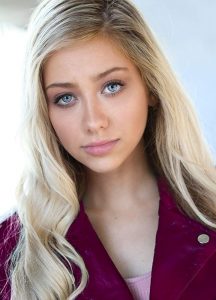 also worked as the production manager on two episodes of Live & Hip Hop: Atlanta in 2012.
#SLUT screens during the Unforgettable Shorts package beginning at 9:30 p.m. on Saturday, April 13 in the Sidney & Berne Davis Art Center.
March 25, 2019.
#BeYou@#FMFF.