Pavol Roskovensky Paintings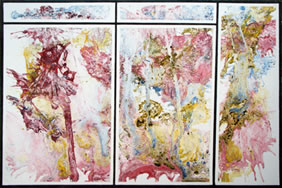 The Florida Gulf Coast University public art collection contains two paintings donated by former student and FGCU grad Pavol Roskovensky. Reflexive 0302200801 is an oil on canvas that is located in the 1st Floor Corridor of Whitaker Hall. Also an oil on canvas, Reflexive 0115200801 is on view on the second floor of Library West.
About His Art

Both paintings are from Roskovensky's Reflexive Control series. As the name suggests, Roskovensky explores in the paintings from this series what happens when an artist cedes control during the creative process. "I have distanced myself from the idea of control and allowed for the natural force (which creates everything in the universe) to dictate my paintings – composition, and all of the minute details," comments Roskovensky. Although he does guide the work and nudge it in certain directions, he does not try to control the image. "By doing this, my artwork has become more naturally alive and energetic."
Implicit in this approach is Roskovensky's conviction that true nature cannot be rendered on the plane of a picture by a human hand. By making himself more of spectator in the creative process, he allows nature to express itself. "For people viewing my art, I hope that they will experience the raw and powerful force of nature – nature itself, apart from what we are conditioned to see as nature."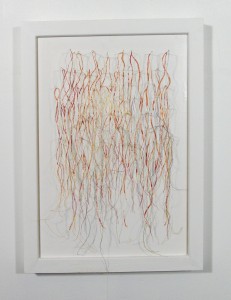 While Roskovensky starts his compositions without any premeditated idea of what he wants to create, he does admit to finding inspiration in rock formations, fire and the constantly changing shapes of clouds. Even a stain, shadow or wrinkle in his canvas can spark the creative cycle. "I feel that in a way, the painting that is not yet created is already there. I just can't see it. But it's really there. I just focus on that and really listen to the painting and what it's trying to tell me. Basically, that's the way the canvas tells me what it wants, really. But the initial act of creating or starting a piece is completely and absolutely spontaneous."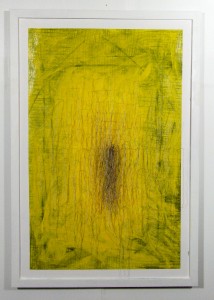 Although he began his formal art education at the age of four, he did not begin exploring abstract art seriously until he took part in an artist residency in Giverny, France in 2006. "Abstraction provides me with a method of liberating images from representational form and has served as my mode of thinking about fracture and disconnection in the context of human relationships and global communities," Roskovensky says.
Roskovensky also had the good fortune of participating in another residency in Beijing during the Summer Olympics the city hosted in 2008. "Just as I observed an unraveling of social interactions in China's chaotic metropolis during the frenzy of the summer games, I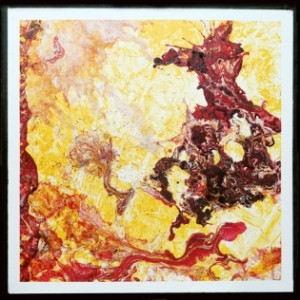 began to abstract my canvases in an almost violent manner," the artist expounds. "Pulling apart my canvases thread by thread, I freed the material of its structure and was left with a pile of autonomous strands dotted with various colors. I then used these threads to construct new abstractions by rearranging the strands in various formats to produce new paintings and installations."
Roskovensky has recently begun to integrate braille into his compositions as both an aesthetic and conceptual element. "I disassociate braille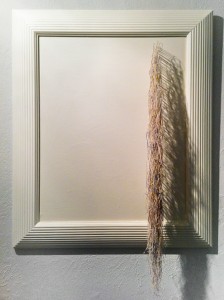 letters from their function as tactile language by using the patterns of dots as a purely visual component," he notes. "As the meaning of these markings are obscured for non-braille speakers, and likewise rendered illegible to those versed in braille due to their lack of texture, communication itself is abstracted." As a consequence, the resulting paintings serve as metaphors for human disconnection in our seemingly interconnected global community. "In today's age of technology, when channels of communication are abundant, I find that we are more resistant to connect to others than ever before."
About the Artist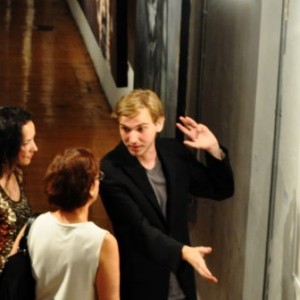 Originally from the Czech Republic, Roskovensky currently lives and works in Boston. In addition to Florida Gulf Coast University, he has formally studied art at the School of Visual Arts in New York City and The School of the Museum of Fine Arts in Boston. In addition to exhibitions in Florida, Washington D.C., New York and Boston, he has exhibited in Bardejov, Slovenia, Giverny, France and Beijing, China. Roskovensky's intent is to get people to question aspects of their lives which typically go unexamined. Among the recurring themes he explores through his art are love, death and human relationships.