Author-historian Gerri Reaves records Otocast audio for 'The Spirit of Fort Myers'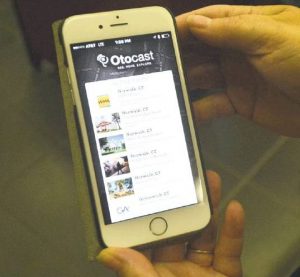 The City of Fort Myers is about to launch a free phone app that will enable users to learn about all the public artworks that are interspersed throughout the town. Called Otocast, the app contains text and historic photos for each covered artwork. But the app's centerpiece is an audio recording made by the artist who created the piece or someone who is intimately familiar with the artwork and the stories it recounts. By virtue of this audio component, Otocast is like having your very own
tour guide who knows the coolest facts and behind-the-scenes stories about the art pieces you see all around you.
One of those artworks is The Spirit of Fort Myers, affectionately nicknamed Rachel at the Well. It's a cast stone statue of a Grecian maiden pouring water from an urn into a basin at her feet. The sculpture is the centerpiece of an entryway that features tall,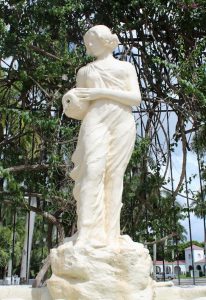 obelisk-capped stanchions and a gently curving white wall crowned by hedges, a black wrought-iron fence and a thicket of tall green trees. The maiden and her pale, yellow-coined columns welcome residents and guests to Edison Park, one of southwest Florida's oldest and most venerable neighborhoods. The sculpture was commissioned in 1925 by Uncommon Friends author James D. Newton and completed by sculptor Helmuth von Zengen a year later. Newton subsequently donated the sculpture to the City of Fort Myers, which has owned it ever since.
For years, local author and historian Gerri Reaves has maintained a special relationship with the sculpture and its creator. She wrote a dispositive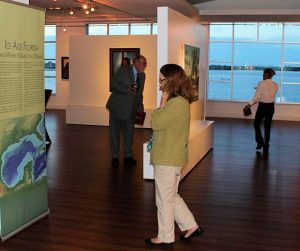 article on the artwork for The River Weekly in May of 2015, and contacted von Zengen's family for information on the sculptor and his work incident to that story. To this day, she remains in touch with the von Zengen family, and Reaves has graciously recorded an audio for Otocast in which she shares historical information, fun facts and fascinating anecdotes about Rachel and the circumstances surrounding her creation, dedication and ongoing conservation.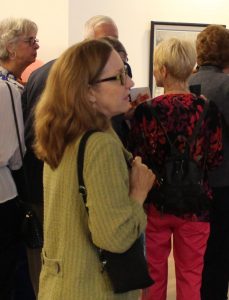 Many downtown residents, workers and visitors know Gerri Reaves from her weekly column appearing in The River Weekly News. But Gerri's credentials are considerably more far-ranging. Her books include Legendary Locals of Fort Myers (Arcadia Press, 2013), Fort Myers: Then and Now (Arcadia Press, 2008) and Mapping the Private Geography: Autobiography, Identity and America (2000), all of which are available on Amazon and in select area bookstores. A longtime member of the Southwest Florida Historical Society, Gerri has also served as the organization's Board President.
For more information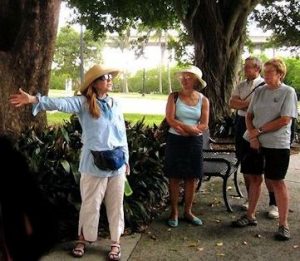 on The Spirit of Fort Myers, read here. For more information on the other artworks located throughout Fort Myers, please visit culturenow.org, the Public Art Archive and FortMyersPublicArt.com or pick up a copy of The City of Fort Myers Public Art Collection brochure at City Hall.