Maryland artist Cheryl Foster records Otocast audio for her Clemente Park sculpture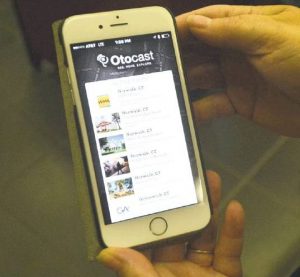 The City of Fort Myers is about to launch a free phone app that will enable users to learn about all the public artworks that are interspersed throughout the town. Called Otocast, the app contains text and historic photos for each covered artwork. But the app's centerpiece is an audio recording made by the artist who created the piece or someone who is intimately familiar with the artwork and the stories it recounts. By virtue of this audio component, Otocast is like having your very own tour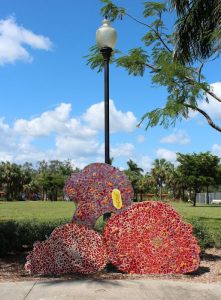 guide who knows the coolest facts and behind-the-scenes stories about the art pieces you see all around you.
One of those artworks is a sculpture called What Dreams May Fly and How They Fly by Maryland artist Cheryl Foster. It's located on the southern perimeter of Clemente Park on Martin Luther King, Jr. Boulevard. There's quite a story associated with this artwork, which Ms. Foster has just revealed in the audio she recorded to tell everyone about her piece.
Foster is a multi-media artist who specializes in large-scale public art. A graduate of Howard University and Master Artist in Residence with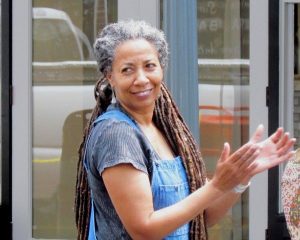 the John F. Kennedy Center for the Performing Arts, Cheryl designs and executes visual art installation integrated with local content standards. She has completed public art projects in Maryland, Washington, D.C., North Carolina and Florida. Her large-scale public art graces such prestigious locations as Arlington Cemetery and National Harbor, where she installed a cut glass mural titled Maryland's Bounty in 2008.
Believing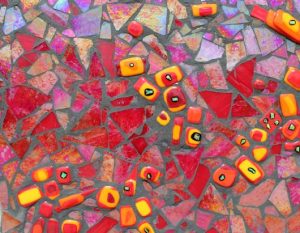 that vision dictates medium, Foster adapts her materials to fit the specific site and project at hand. When a commission calls for softness, for example, Cheryl may use pastels. If a looser style beckons, she may throw tile, stained glass, beads, bones or brass into custom-colored grout. The elegance of oil is her tool for sensitive, yet traditional realist portraits. Never knowing what vehicle a vision may require, she keeps an open and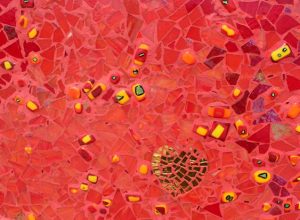 flexible mind and trusts that the rest will follow.
Cheryl was chosen for the Clement Park project from a national field of 67 applicants. She completed her sculpture in 2015. In the audio, listeners will learn where Foster derived the name of her sculpture and why it includes components made by area residents at a workshop she conducted following an Easter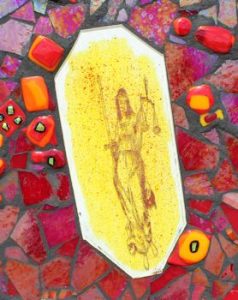 parade held in Dunbar in 2015.
What Dreams May Fly and How They Fly is part of the City of Fort Myers' public art collection. The City's public art program seeks to enrich the cultural climate of the city, fostering a sense of place for residents and visitors. For more information on the other artworks that comprise the collection, please visit culturenow.org, the Public Art Archive and FortMyersPublicArt.com or pick up a copy of The City of Fort Myers Public Art Collection brochure at City Hall.
For more on What Dreams May Fly and How They Fly read here, or wait until the app goes live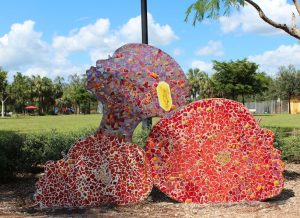 Samples of Foster's other public art installations can be viewed at www.cherylfostersart.com.
Check back for the date Otocast goes live.
June 7, 2018.
RELATED POSTS.