Sherry Lynn Diaz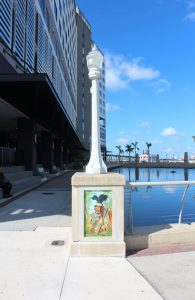 Sherry Lynn Diaz is one of 39 artists who have painted murals for the River Basin Mural Project being conducted by the City's Public Art Committee, Community Redevelopment Agency and Fort Myers Mural Society. Sherry has contributed two murals to the project, the first being this one of the great Seminole chief and warrior Billy Bowlegs.
Sherry has exhibited her art in juried local, state and national shows, earning awards on all three levels. She has enjoyed two well-received one-woman shows. Her art can be found in private and corporate collections in the Dominican Republic as well as many places throughout the United States. Sherry also had the distinction of painting the graphics and signs for the World's Fair held in Knoxville, Tennessee in 1982,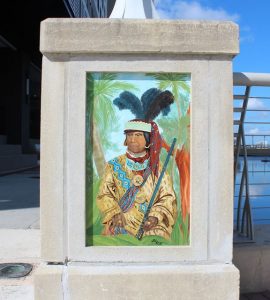 and also worked in the movie industry as a Scenic Artist.
Diaz has owned two art galleries, one in Florida and a second in the D.R., and has also judged numerous art shows.
Sherry majored in Art at Ossining High School in Ossining, New York before going on to earn both a Bachelor's and Master's in Fine Art and Art Education at the University of South Florida. Sherry has shared her talents by teaching in Florida schools, art league workshops and volunteering her time to teach art in the Dominican Republic.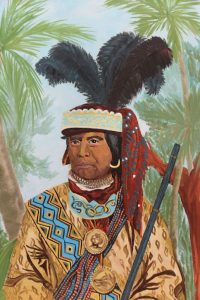 She taught at Edison Community College as Professor Sherry Lynn (Lilly) and maintains an affiliation with several art leagues in this area.
Operating under the motto "Have brush, will travel," Sherry Lynn paints in Naples, Marco Island, Bonita Springs, Estero, Sanibel, Captiva Islands and in many other homes and businesses in Lee, Collier and Charlotte Counties. She also paints in New York and New Jersey.
For more information or to view her work, please visit https://www.CustomArtBySherry.com.
Sherry Lynn's mural of Billy Bowlegs can be found at the Bay Street entrance to the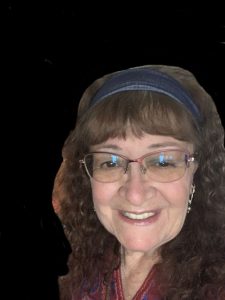 detention basin, just outside the door to Ella Mae's Diner in the Luminary Hotel. An audio describing Chief Bowleg's participation in the Second Seminole War is in the process of being uploaded in both English and Spanish to Otocast, the free mobile app that the City's Public Art Committee is using to tell the public about the artworks in the City's public art collection.
January 16, 2023.