Dawn Webb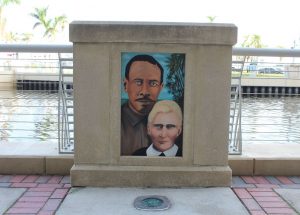 Dawn Webb is one of 39 artists who have painted murals for the River Basin Mural Project being conducted by the City's Public Art Committee, Community Redevelopment Agency and Fort Myers Mural Society. Dawn painted a mural of Fort Myers first African-American settlor, Nellis Tillis, who, with his wife, Ellen, were also the town's first interracial couple.
Dawn is a proud born-and-raised Southwest Florida native. Born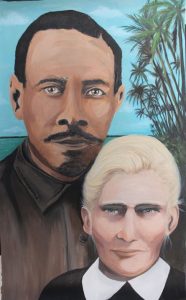 in Fort Myers, she has watched the city develop and grow since the 1970s. On the fine arts side, Dawn works in the medium of acrylic painting. But she is also a gifted tattoo artist. In that regard, she is most passionate about consulting with clients, designing custom tattoos, and giving them a comfortable tattoo experience.
Webb displayed her original paintings and prints in the lobby of her tattoo studio, Paradise Tattoo, which had been located on Fort Myers Beach for more than a decade. Sadly, she lost the studio and her portfolio of work in the surge generated by Hurricane Ian on September 28, 2022. However, Dawn is determined to rebuild and continue the traditions she's established at Paradise Tattoo.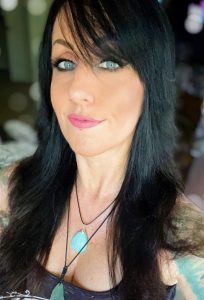 Notwithstanding that setback, Dawn remains dedicated to the arts and her charitable work, which consists of donating fine art pieces to organizations such as the Cancer Sucks Foundation and the causes supported Shiprocked Cruise's charity auctions.
For more information or to follow Dawn online, please visit www.paradisetattoofmb.com, www.instagram.com/dawnwebb and https://www.gulfshorebusiness.com/paradise-tattoo-plans-to-open-new-location-uncertain-about-returning-to-fort-myers-beach/.
January 17, 2023.