'Little Shop of Horrors' devious Broadway musical and sci-fi mash-up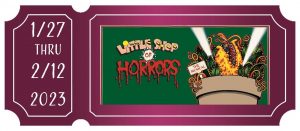 Belle Theatre in the Cape brings Little Shop of Horrors to the stage January 27 through February 12. This devious Broadway musical and Hollywood sci-fi mash-up contains all of the delectable elements audiences relish in a musical – delicious song and dance numbers,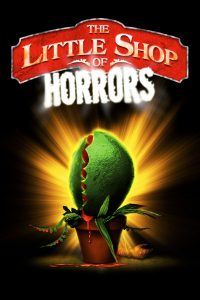 terrific actors and marvelous costumes and sets. The music is by Alan Menken, with book and lyrics by Howard Ashman, a duo that went on to collaborate on shows such as Disney's The Little Mermaid and Beauty and the Beast.
But there's more to Little Shop of Horrors. For as entertaining as Little Shop is, the show is actually a pretty damn good allegory. On a psychological plane, the musical can be viewed as a warning that when we give in to our baser instincts, dire consequences are likely to follow. Small or modest compromises of ethics and honesty lead invariably to larger, even wholesale ethical sacrifices until no moral code remains and life becomes totally transactional.
That said, Little Shop may be better understood in the rich tradition of science fiction as an examination of the threat posed to mankind's survival by scientific discovery gone awry – as Seymour can be seen as a stand-in for no less of an historic figure than the father of the atomic bomb, Robert Oppenheimer, a personage who is sure to be on the tips of everyone's tongue when Oppenheimer (starring Christopher Nolan, Robert Downey Jr., Emily Blunt, Florence Pugh and Matt Damon) explodes onto cinematic screens in July.
In case you've forgotten, Oppenheimer said as the first atomic bomb was detonated, " Now I become Death, destroyer of worlds." Or, as Audrey II puts it, "If you wanna be profound/if you really gotta justify, take a breath and look around/ A lotta folks deserve to die!" And just as Audrey II devours Seymour and all he loved in the end, nuclear fission has the power to annihilate the world and every living thing in it. And that makes the "Finale Ultimo (Don't Feed the Plant)" all the more poignant and meaningful.
The point is that there's nothing little in the message underlying all the fun, singing and dancing and lighthearted caricatures that Alan Menken and Howard Ashman have built into the storyline, characters, dialogue and lyrics of their timeless little musical.
Nick Beyor stars as Seymour, with Erin Webb as Audrey and Ryan Craig as the voice of Audrey II. Tyler Young directs.
January 23, 2023.