Belle Theatre's 'Heathers' more relevant than ever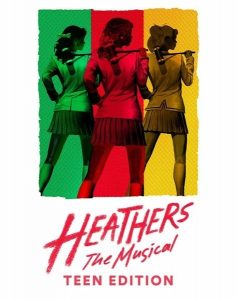 Heathers the Musical Teen Edition plays at The Belle Theatre in the Cape July 27-30. With a book, music and lyrics by Laurence O'Keefe (Bat Boy, Legally Blonde) and Kevin Murphy, Heathers the Musical is based on the 1989 cult classic film of the same name by Daniel Waters.
Although you might reasonably expect the musical to be about, well, Heather Heather McNamara (Yellow Heather), Heather Duke (Green Heather) and Heather Chandler (the Red Queen), Heathers the Musical actually tells the story of Veronica Sawyer, a senior at fictional Westerberg High. Veronica is a Brainiac with a defective moral compass who is willing to say and do anything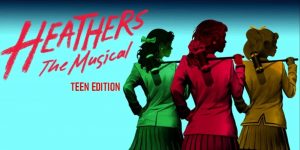 to be cool like the clique of it-girl Heathers who run Westerberg. They're unattainable, unaffected and unabashedly unkind, choosing to mock and bully their kingdom into submission. But after becoming part of the clique, Veronica has misgivings that lead quickly to her ouster, triggering a plot for murderous revenge.
With raw, edgy, and culturally relevant numbers like "Beautiful," "Candy Store," and "Yo Girl," Heathers is fast becoming a fan favorite among community theaters and high schoolers everywhere. "Dead Girl Walking" is full of smart insights into Veronica's conflicted soul, "Seventeen" a beautiful anthem, and "My Dead Gay Son" so not PC that it's just so very.
There's a deadly serious underbelly to this full-on Broadway musical. Thematically, the show deals with the serious issues that gave the movie its cutting edge: school bullying, teen sexuality, campus shootings, bomb threats and suicide epidemics. "After 25 years of horrific school violence," noted Variety when the musical first came out in 2014, "J.D.'s terrorist persona and homicidal activities are actually more chilling today than they were when the movie came out [in 1989]."
Sadly, nothing's changed since 2014. In 2022, the U.S. saw a record number of school shootings – 46 on school campuses during school hours. According to the Centers for Disease Control and Prevention, gun violence is now the leading cause of adolescent deaths in America no matter where it happens. And for those who survive these incidents – the children, teachers, families, school staff – the toll it takes, it's impossible to measure.
For these and so many other reasons, Heathers the Musical is so very must-see. But you will only have six opportunities to see this sprightly 2-hour show. Go here for play dates, times and a cast list.
July 24, 2023.