Broadway Palm's 'Mary Poppins' huge song-and-dance production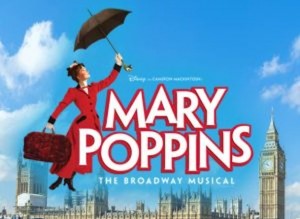 According to a Zen koan, when the student is ready, the teacher will appear, Incorrigible little monsters, Michael and Jane Banks could not be more ready for a life coach. Nor could their lost, dysfunctional parents, who have serious problems of their own. Just in the nick of time, Mary Poppins shows up on their London doorstep. That doorstep, and all of 17 Cherry Tree Lane, have been transported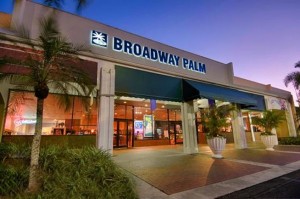 to the Broadway Palm Dinner Theatre beginning June 29 when Mary Poppins The Broadway Musical takes to the main stage.
The musical is based on an aggregation of the children's books (written by Australian-born British novelist between 1934 and 1988), the Disney film (which premiered in 1964) and the musical adaptation of both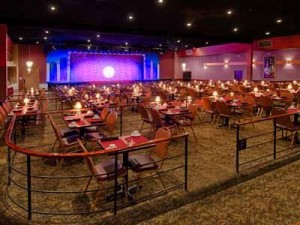 (which debuted on Broadway in 2006). Like JRR Tolkien's The Hobbit and Lord of the Rings trilogy, it is one of those rare stories that has touched multiple generations, albeit in very different ways. As such, there is something for everyone in Broadway Palm's upcoming production of the musical.
Regardless of age, you'll love this show if you're a fan of huge song and dance productions. With intricately choreographed tap dance numbers and magical Sherman Brothers songs, Mary Poppins the Broadway Musical is guaranteed to give you chills and fever.
The show is also packed with a top hat full of Disney magic. To say the least, the song-and-dance numbers are simultaneously a choreographer's wildest dream and worst nightmare. But it's not just about the adventures Mary takes the children on. By invoking nostalgia, engaging our imaginations, and weaving in a generous heaping of joy, Mary Poppins takes us all on the adventure of a lifetime.
Book your flight now.
June 7, 2017.