Trossbach one of USA Today's 'Faces of Pride'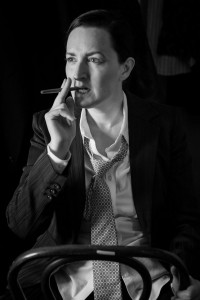 Annette Trossbach has been included by USA Today in their "Faces of Pride" feature. Charles Runnells provided this insightful commentary on the reasons he chose to include her as Florida's representative for this unique honor:
"Everyone's voice deserves to be heard. And thanks to Annette Trossbach, LGBT youth in Southwest Florida have an audience.
"Trossbach and her Fort Myers theater company interviewed about 150 gay, lesbian and transgender students and  turned their experiences into a series of theatrical scenes, stories, poems, monologues and songs.
"The resulting work, The Rauschenberg Project Play, debuted in 2016.  The play got its name from a local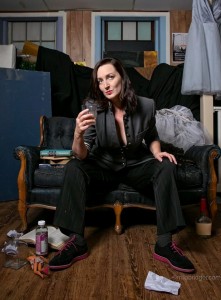 foundation that helped fund it.
"Trossbach, who is straight but calls herself a longtime supporter and ally of the LGBT community, hopes to get the play published so other theaters can produce it. The Laboratory Theater of Florida is creating more programming to reach out to local LGBT youth.
"'I want them to feel that they're embraced,' says Trossbach, Lab Theater's founder and artistic director. 'And that they're needed and their voices are important.'"
Runnells and USA Today are just the latest to recognize Trossbach for the work she is doing at and through Lab Theater. Earlier this year, Annette made another top 50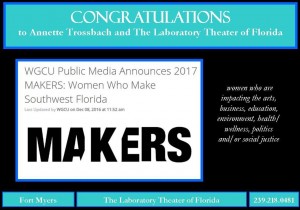 list when she was inducted by WGCU into their elite group of 50 Makers: Women Who Make Southwest Florida. To find out why, read here.
The photos here are from the mind and camera of the brilliant Mila Bridger.