Spotlight on young actors who play Jane and Michael Banks in 'Mary Poppins'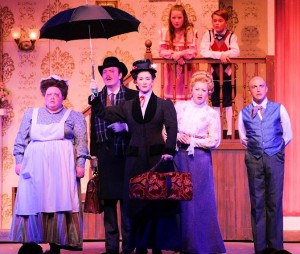 On stage at the Broadway Palm Dinner Theater is Mary Poppins The Broadway Musical. The show has garnered rave reviews, with Florida Weekly's Nancy Stetson calling it one of the best shows she's seen produced at Broadway Palm and Broadway World's Emily Yorgey calling it one of the all-time best productions she's ever seen anywhere, "hands down."
Of course, without George and George and Winifred Banks'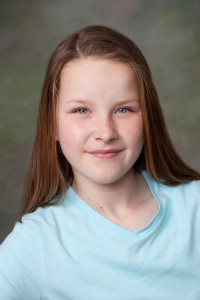 unruly little monsters, Michael and Jane, there'd be no need for Mary Poppins to show up at 17 Cherry Tree Lane. Two sets of young actors play the children. Liam Hutt and Nicholas Salerno alternate as Michael Banks, and Kylan Ritchie and Ava Stoeberl play Jane.
"[Director Ryan] Gibbs has cast children who are skilled actors, not just kids who are cute and adorable," notes Florida Weekly veteran reviewer Nancy Stetson.
River Weekly's Di Saggau agrees. "Jane and Michael, played opening night by Kylan Ritchie (photo 2) and Liam Hutt (photo 3), are a challenge for the most experienced nanny.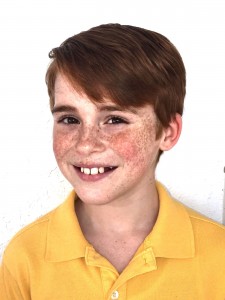 These are demanding roles for a young person, but both Ritchie and Hutt put on performances that any seasoned actor would be proud of and are a sheer delight to watch."
Broadway World's Emily Yorgey described Ritchie and Hutt with but a single word. No, not supercalifragilisticexpialidocious, but sensational.
According to the bios, provided by Broadway Palm, Kylan Ritchie is a 7th grader from Tennessee. Her credits include JoJo in Seussical the Musical, Jane Banks in Mary Poppins and Young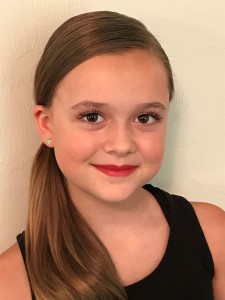 Cosette in Les Miserables. [For more, please visit www.kylanelizabeth.com.]
Ava Stoeberl (photo 4) is excited to be making her debut at Broadway Palm. Her credits include Annie in Annie Jr., Gingy in Shrek Jr., Narrator in Aladdin Jr., and Wickersham Brother in Seussical Jr. Ava also performed at the Junior Theater Festival in Atlanta this year.
Liam Hutt is trained in all aspects of dance including ballet. He won 1st place at Dance Intensive Orlando and won the Young Artist Award for singing. Liam is thrilled to be back at Broadway Palm where he was seen in Evita and Phantom.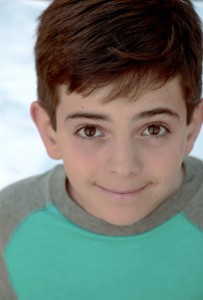 Nicholas Salerno returns to the Broadway Palm main stage, where he appeared earlier this season as the young Phantom in Phantom. Other favorite credits include Tiny Tim in A Christmas Carol, Jerome in South Pacific, Winthrop in The Music Man, and Tommy Bailey in A Wonderful Life.
July 14, 2017.
RELATED POSTS.