Here's what you'll see on the main stage during Broadway Palm's current season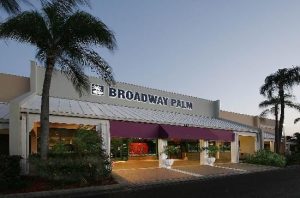 Broadway Palm Dinner Theatre has released the main stage productions that will comprise its 2018-2019 season. They are:
Let's Go To The Movies (August 30 – September 29, 2018)
"Here's lookin' at you kid," "Hasta La Vista Baby," and "We're gonna need a bigger boat" are just a few of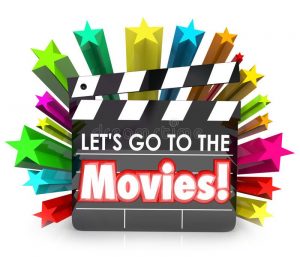 the iconic movie quotes that have become colloquial sayings. Join Victor Legarreta and his cast as they sing and dance their way through movie history. This all-movie musical revue will feature songs from all of your favorite movies and movie musicals along with surprise guest appearances by "the movie stars" themselves! You'll laugh, sing along and become part of the action. So, get your tickets, click your heels together three times and say "There's no place like Broadway Palm…..There's no place like Broadway Palm…"
42nd Street (October 4 – November 17, 2018)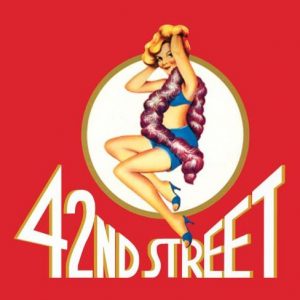 The dazzling tribute to Broadway, New York City and the world of musical theatre high-kicks its way onto the Broadway Palm stage! Aspiring chorus girl Peggy Sawyer heads to NYC and quickly lands her first big gig in the ensemble of a glitzy new Broadway show. Just before opening night, the leading lady breaks her ankle which might give Peggy a chance to step in and become a star! 42nd Street sparkles with some of the greatest songs in musical theatre history including We're In The Money, Lullaby Baby, Shuffle Off To Buffalo, Dames, I Only Have Eyes For You and the title song 42nd Street.
Elf The Musical (November 22 – December 25, 2018)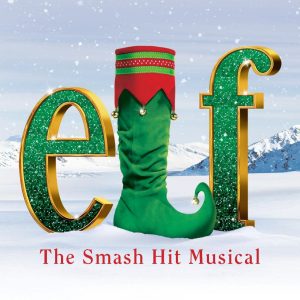 Based on the holiday film of the same name, this hilarious musical comedy follows Buddy the Elf in his quest to find his true identity and help New York remember the true meaning of Christmas. Buddy, a young orphan, crawls into Santa's bag and winds up in the North Pole where he is raised, unaware that he is human, until his enormous size and poor toy-making abilities cause him to face the truth. With Santa's permission, Buddy embarks on a journey to discover his true identity. This modern day holiday classic is sure to bring out the true spirit of Christmas….after all, the best way to spread Christmas Cheer is singing loud for all to hear!
Saturday Night Fever (December 29, 2018 – February 9, 2019)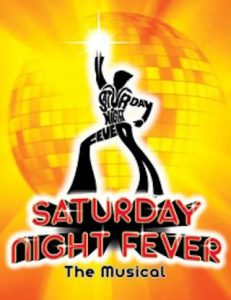 Put on your "Boogie Shoes" for one of the most adored dance stories of all time that captures the passion, energy and life-changing moments that have thrilled audiences for over forty years! Tony, a young man from Brooklyn, tries to escape his problems and dance his way to a better life. With his electric dance moves, he hits the dance floor every weekend at the discotheque, where he tries to win the admiration of the crowd, and his crush. Based on the 1977 film that became a cultural phenomenon, the score is packed with Bee Gees' hits including the Night Fever, Stayin' Alive, How Deep Is Your Love?, Jive Talking, You Should Be Dancing and more!
Guys and Dolls (February 14 – March 30, 2019)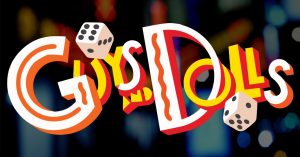 This is the story of the unlikely romance between Miss Sarah Brown, a pure-at-heart urban missionary, and a slick Broadway gambler, Sky Masterson. The show's second romantic storyline involves Nathan Detroit, the consummate gambling man and the operator of "The World's Largest Floating Crap Game", and
Miss Adelaide, the main attraction at the Hot Box nightclub, who have been engaged for fourteen years. Frank Loesser's score features classic songs such as Luck Be a Lady, I've Never Been in Love Before, Sue Me, A Bushel and a Peck and the wonderful title song Guys and Dolls.
Second Chances: The Thrift Shop Musical (April 4 – May 12, 2019)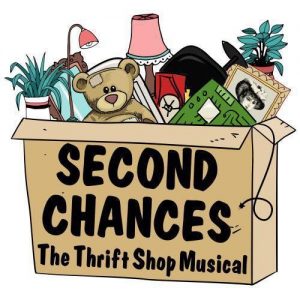 A funny, yet inspirational, musical comedy about the quirky characters that run The Second Chances Thrift Shop. You'll meet the hilarious lead clerk who always brings sunshine to the day with humor, the couple who work in the collection area who discover that you can find love later in life, the young mother and new shop manager trying to start over, and more! When the thrift shop is threatened to be sold by the greedy landlord, the team won't stand for it. Spend a year with the loveable, yet quirky, group and see how they band together to save the shop and in the process, discover it's not just old treasures that are getting Second Chances!
Little Shop of Horrors (May 16 – June 15, 2019)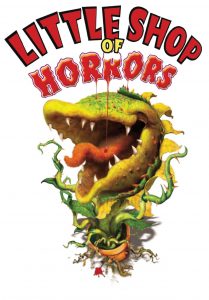 One of the longest running Off-Broadway shows is a deviously delicious Broadway and Hollywood sci-fi, smash-hit musical that has devoured the hearts of theatre goers for decades! Meek floral assistant Seymour stumbles across a new breed of plant that he names "Audrey II" – after his coworker (and crush!). This sassy, R&B-singing plant promises everlasting fame and fortune, as long as Seymour keeps feeding it its special diet. Between bites, Audrey II brings down the house with music composed by Alan Menken in the style 1960s rock and roll, doo-wop and Motown including the well-known Suddenly, Seymour.
Disney's Beauty and the Beast (June 20 – August 10, 2019)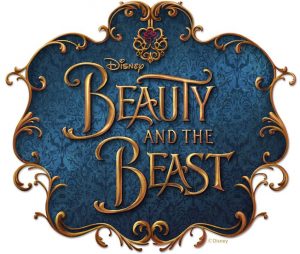 "Be Our Guest" as we step into the enchanted world of Disney's Beauty and the Beast! The classic "tale as old as time" tells of Belle, a young woman in a small town, and a Beast, who is really a young prince under a spell. If the Beast can learn to love and be loved, the curse will end and he will be transformed into his former self. Time is running out and if the Beast doesn't learn his lesson soon, he and his household will be doomed forever. The spirited, headstrong Belle enters the Beast's castle after he imprisons her father and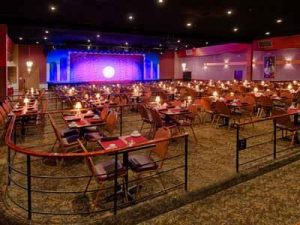 with the help of his enchanted servants, Belle begins to draw the cold-hearted Beast out of his isolation.
Broadway Palm's main stage opens on August 30, 2018 and runs through August 10, 2019. Show prices range from $45 to $75 with group and children's prices available. Performances are Tuesday through Sunday evenings (no Tuesday evening performances May through October), with selected matinees. Individual tickets go on sale June 1st.
Posted August 1, 2018.