Off Broadway Palm's current season consists of these shows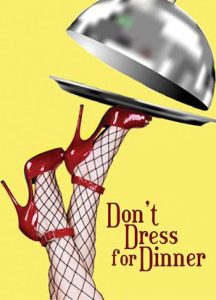 The Off Broadway Palm Theatre is Broadway Palm's second performance venue. The Off Broadway Palm's season begins September 27, 2018 and runs through July 21, 2019, and here are the five shows you'll see Off-Broadway:
Don't Dress for Dinner (September 27 – November 10, 2018)
When Bernard's wife decides to visit her mother for a few days, he makes plans to spend a romantic weekend with his chic, new, Parisian mistress in his charming converted French farmhouse. He invites his friend Robert as an alibi, but when his wife finds out Robert will be in town, she changes her plans for a surprise tryst of her own. An evening of sidesplitting confusion ensues as Bernard and Robert improvise at breakneck speed!
Winter Wonderettes (November 15 – December 25, 2018)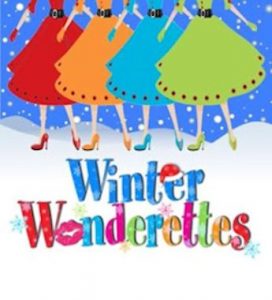 The Marvelous Wonderettes are the entertainers at Harper's Hardware Holiday Party and like every year, Mr. Harper is scheduled to pass out the employee bonuses. When Mr. Harper doesn't show, one of the girls goes to find him, but instead finds what she thinks are the bonuses, but they're not and everyone is in for a big surprise! The 60s style holiday songs include Santa Baby, Santa Claus is Coming to Town, Jingle Bell Rock, Winter Wonderland and more.
Midlife 2! #WhatDidIComeInHereFor (January 10 – February 23, 2019)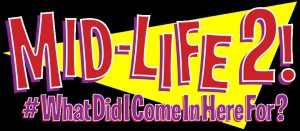 The follow up to the hilarious Mid-Life The Crisis Musical, Midlife 2! takes us back into the middle ages once again with a hilariously tuneful look at the aches, pains, and joys of getting older. From ever-increasing trips to the doctor's office, to the horrifying moment when one qualifies for a senior discount, the aging Baby Boomers and beyond are sure to see their lives reflected in this brand new, witty musical revue.
Mama Won't Fly (February 28 – April 28, 2019)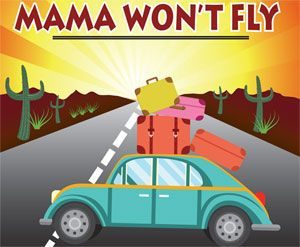 A race against the clock begins when Savannah Sprunt Fairchild Honeycutt agrees to get her feisty mother all the way from Alabama to California in time for her brother's wedding. Savannah's problem: MAMA WON'T FLY. So three generations embark on a hilarious road trip where they meet family, friends, strangers and each other along the way. This ferociously funny comedy is by the writers of The Savannah Sipping Society and The Hallelujah Girls!
Sex Please, We're Sixty (June 6 – July 21, 2019)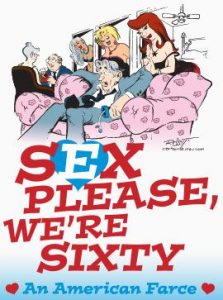 Mrs. Stancliffe's Rose Cottage Bed & Breakfast has been successful for many years. Her guests, most of which are women, return year after year. Next-door neighbor, "Bud the Stud" thinks they come to spend time with him in romantic liaisons. The fun begins as three women arrive and turn the table on Bud and Mrs. Stancliffe's suitor, Henry, in a hysterical attempt to show the men who is the smarter sex.
Ticket prices range from $39 to $59. Performances are Tuesday through Sunday evenings (no Tuesday evening performances May through October), with selected matinees. Individual tickets go on sale June 1st.
Posted August 1, 2018.