Donna Schulte is Dot Haigler in 'Savannah Sipping Society'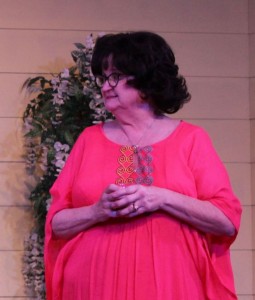 On stage now through March 4 in the Broadway Palm's Off-Broadway Theater is The Savannah Sipping Society starring Stephanie Davis, ML Graham, Kelly Legarreta and Donna Schulte.
Donna Schulte plays recently widowed Dot Haigler, who suddenly finds herself confronting the prospect of a future alone. Sweet and somewhat frail, she is facing a challenge even bigger than negotiating life without her beloved husband, Ross. She's losing her vision and correlative ability to live on her own. And that is another reason Dot's grateful for new old friends.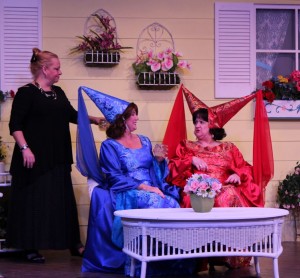 Donna was last seen at the Off-Broadway Palm as Big Mac in Unnecessary Farce and previously as Vera Walters in Nana's Naughty Knickers, Vivian Trachtman in Love, Sex and the IRS, and Marie/Chi Chi La BooBoo in Flamingo Court. Some of her favorite roles include Ouiser Boudreaux in Steel Magnolias, Aunt Martha in Arsenic and Old Lace, Veta Louise Simmons in Harvey, Martha in White Christmas, Charmaine Beauregard in Sex Please We're 60, Grandma Addams in the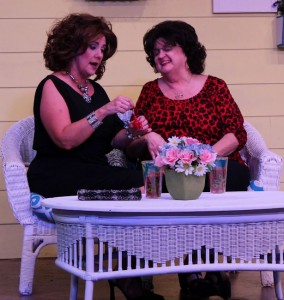 Addams Family Musical, and her all time favorite role, Grace Stiles in Grace and Glorie.
Off stage, her favorite role is Grandma to 11 grandchildren and 4 great-grandkids.
January 20, 2017.
RELATED POSTS.