Kelly Legaretta is Marlafaye Mosley in 'Savannah Sipping Society'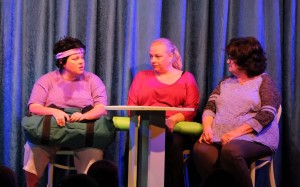 On stage now through March 4 in the Broadway Palm's Off-Broadway Theater is The Savannah Sipping Society starring Stephanie Davis, ML Graham, Kelly Legarreta and Donna Schulte.
Kelly Legarreta's character is Marlafaye Mosley. She has some of the best zingers and one-liners in the show. Marlafaye is a hard case whose husband has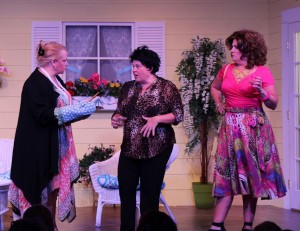 kicked her to the curb for a 23-year-old dental hygienist. She rails against and ridicules him mercilessly, but it's a defense mechanism to disguise how much she really loved him and how deeply she was hurt by his desertion. Spoiler alert! Her prayers that he gets his come-uppance will be answered, but you'll never believe how!
Kelly appeared as Clelia Waldgrave in The Nerd and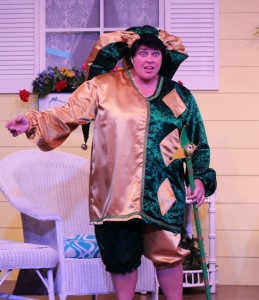 Jeannette in The Last of the Red Hot Lovers. Other favorite roles at the Off-Broadway Palm include Officer Billie Dwyer in Unnecessary Farce, Nadine in Second Chances: A Thrift Shop Musical, Vernadette in The Dixie Swim Club, Bertha in Boeing, Boeing, Mavis in Away in the Basement: A Church Basement Ladies Christmas, Jean Perkins in Funny Money, Muriel in Fox on the Fairway, and Mary Smith in Run for Your Wife and Caught in the Net.
When Kelly is not on stage, she is working with her four-legged clients as a Canine/Equine Massage Therapist and instructor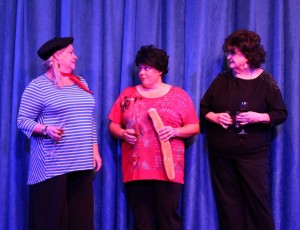 (http://www.HealingPawsAbilities.com).
January 20, 2017.
RELATED POSTS.