ML Graham is Jinx Jenkins in 'Savannah Sipping Society'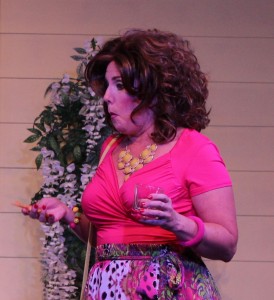 On stage now through March 4 in the Broadway Palm's Off-Broadway Theater is The Savannah Sipping Society starring Stephanie Davis, ML Graham, Kelly Legarreta and Donna Schulte.
ML Graham plays Jinx, the manager of a beauty supply company who volunteers to play life coach for newfound friends Dot Haigler, Marlafaye Mosley and Randa Covington. Determined to help each woman break out of her rut, regain her swagger and reclaim her life, she hatches a series of challenges that have the girls participating in a Medieval Fair, finding dates for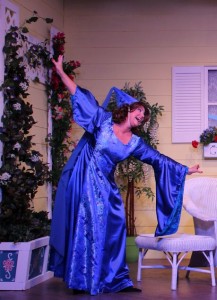 Valentine's Day and doing other activities that are way out of their comfort zone … and sampling a mixture of adult beverages from good old fashioned Kentucky bourbon to fine wines.
A native of Shelby, North Carolina, Mary-Lisa holds a degree in vocal performance and theatre from the University of North Carolina at Charlotte. She has performed as a classical and choral music soloist in a variety of theater, outdoor drama and cabaret shows, and as a cruise ship performer. Pervious performances at Broadway Palm include The Dixie Swim Club (twice), The Nerd, Funny Girl, Sister Act, Show Boat, A Wonderful Life, Second Chances: A Thrift Shop Musical (twice), Footloose, Away in the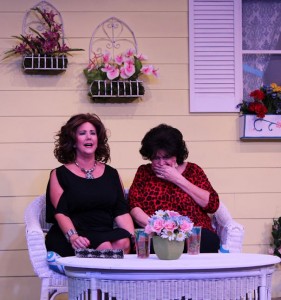 Basement: A Church Basement Ladies Christmas, and a variety of children's theatre shows.
When not performing, she enjoys her favorite role which has no lines, music or choreography to commit to memory – as wife and mom to the loves of her life, Greg and Grayson.
January 20, 2017.
RELATED POSTS.