Meet 'Moon Over Buffalo' co-star Patrick Day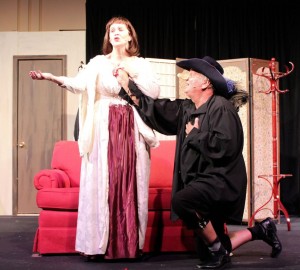 The CFABS Community Players are producing five performances of Ken Ludwig's hysterical farce Moon Over Buffalo. The action centers around aging theater icons George and Charlotte Hay who are finally about to get their shot at careers on the silver screen when tragedy strikes Frank Capra's movie set and he suddenly finds constrained to replace both his male and female leads. But the timing could not be worse. George and Charlotte are on the outs, which is not surprising when you discover that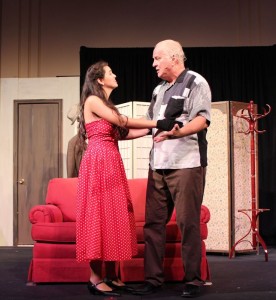 George has not only been carrying on with the pretty young actress who took over his daughter's roles when she quit their theater group, he's gotten her pregnant! Playing the part of Philandering George is the incomparable Patrick Day.
The role of George Hay is a plum for an actor of Day's experience. Patrick claims to quote Shakespeare by day (he's an engineer), but it's not Shakespeare he quotes in his big, booming voice during Moon Over Buffalo, but Cyrano de Bergerac. But that only scratches the surface of the comedic bits he gets to play as George Hay. There's swordplay, a kick to the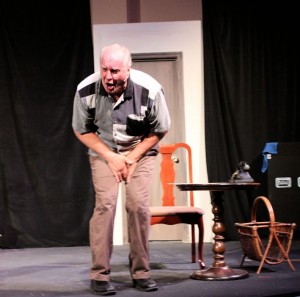 groin, followed by a hatbox to the gonads to boot. He drinks, gets drunk and falls off the stage before laughing his butt off as he and his producer and daughter post-mortem their matinee performance for Frank Capra, in which he dresses and appears as Cyrano while everyone else performs Private Lives. It's a rich and varied role that Patrick tackles with gusto and verve. It's a role you'll have fun watching and you'll be laughing with Patrick and his cast mates rather than laughing at them.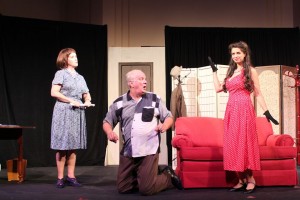 An engineer by day and thespian by night, Day has performed at the Herb Strauss Theater in Sanibel, Cultural Park Theater in Cape Coral and Theatre Conspiracy and Lab Theater in Fort Myers. Some of Patrick's favorite roles include Sam Abrams in Deborah Zoe Laufer's Sirens, Comet in The Eight: Reindeer Monologues, Eduardo, in Robert Caisley's Happy, Greg in Sylvia, David Kahn in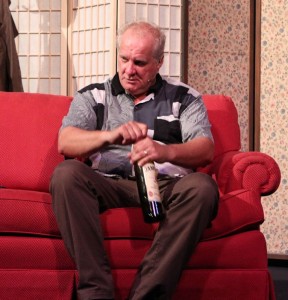 Social Security, Serge in Art, and Matthew Perry in A Little Murder Never Hurt Anybody, and most recently, Sturdyvant in Ma Rainey's Black Bottom. He also reprised the role of an Irish cop in Arsenic & Old Lace, which the CFABS Community Players produced in 2015.
Day's the kind of actor who's all in both in the parts he plays and the life he leads. Don't miss this opportunity to watch him work … and play. He'll definitely make you laugh.
RELATED POSTS.