What the critics have said about 'The Foreigner'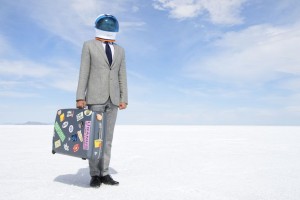 Here's what the critics are saying about The Foreigner:
An inspired comic romp, equal in inventive hilarity to the author's classic comedy The Nerd.
"I laughed start to finish at one comic surprise after another." —The New Yorker.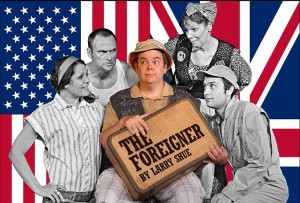 "…a constant invitation to relax and laugh at the foolishness of life…" —Village Voice.
"One reason Larry Shue's The Foreigner is so frequently performed is because it's one of the few modern comedies that remains true to human nature despite its absurd excesses." – Los Angeles Times.
"a charming comedy about the magic of kindness" – Chicago Theater Beat
"a hit! … culminating in a hilarious climax and heart-warming ending" – DC Theater Scene
"Playwrights seldom create farce these days, and theater companies seldom produce it. One reason, no doubt, is the high risk-reward ratio. Farce is frothy entertainment, but by definition it's dense and complicated. If the writing isn't scrupulously clever the plots can become muddled, and if the performances aren't precise the humor can cross the line from joyful silliness into abject stupidity. Fortunately, though, everything's right with Larry Shue's The Foreigner" – Tampa Bay Time.
"Shue's comedy is positively antic, yet pleasantly seasoned with a few dashes of sentimentality…He has raided comedy's storehouse…" —Bergen Record.
February 14, 2017.
RELATED POSTS.
'Foreigner' inspired comic romp equal in inventive hilarity to 'The Nerd'