'Foreigner' an inspired comic romp equal in inventive hilarity to 'The Nerd'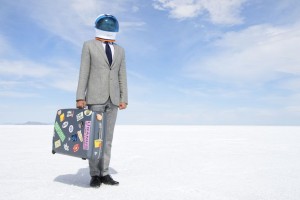 Opening February 17 at FGCU's TheatreLab is Larry Shue's The Foreigner. Based on what the New York Post describes as a "devilishly clever idea," the play demonstrates what can happen when a group of devious characters must deal with a stranger who they mistakenly believe knows no English.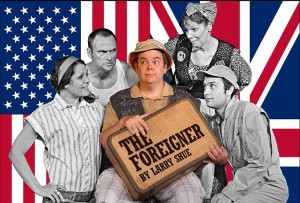 The play is set at a fishing lodge in rural Georgia. A British demolitions expert by the name of "Froggy" LeSeuer is a frequent visitor, and on this trip, he brings along a friend by the name of Charlie who is so shy and introverted he becomes paralyzed with fear at just the thought of making conversation with strangers. So before departing, Froggy tells the lodge's other guests that Charlie is from an exotic foreign country and speaks no English. Pretty quickly, Charlie become privy to the evil plans of a sinister, two-faced minister and his redneck associate, discovers that the minister's pretty fiancée is pregnant, and overhears a host of other damaging revelations that fuel nonstop hilarity and set the stage for a wildly funny climax.
Written by the author of The Nerd, Larry Shue's The Foreigner has garnered two Obie Awards and two Outer Critics Circle Awards as Best New American Play and Best Off-Broadway Production. It has been likened favorably to Shue's popular work, The Nerd, in both inspiration and inventive hilarity.
The Foreigner is presented by The Theatre Program in the Bower School of Music & the Arts at Florida Gulf Coast University at the TheatreLab in the Arts Complex located at 10501 FGCU Blvd. South, Fort Myers, FL 33965-6565. Parking is available in Lot 7 for patrons of the theatre and other guests.
Performances take place at 7:30 p.m. on February 17, 18, 24 & 25, with three 2:00 p.m. matinees on February 19, 25 & 26.
Tickets are just $10 for the general public and $7 for students. Tickets and further information are available online at www.theaterlab.fgcu.edu or at the door based on availability.
February 14, 2017.
RELATED POSTS.