'Urinetown' play dates, times and ticket info
Music & Lyrics: Mark Hollman, Mark Hollman & Greg Kotis
Book: Greg Kotis
Synopsis: Fort Myers, the Cape and all of the west coast of Florida from Naples to Bradenton-St. Pete are experiencing one of the worst water crises in Florida history. But it pales in comparison to the terrible water shortage taking place in a Gotham-like city by the name of Urinetown.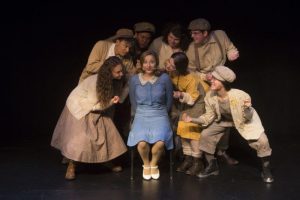 Caused by a 20-year drought, Urinetown's water shortage has led to a government-enforced ban on private toilets. The citizens must use public amenities, which are regulated by a single malevolent company that profits by charging admission for one of humanity's most basic needs. A hero emerges from the masses who decides that he's had enough and plans a revolution to lead them all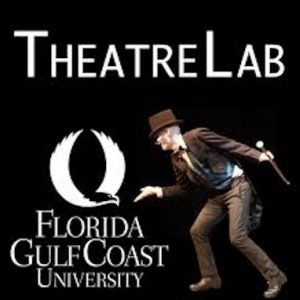 to freedom.
Director: Mark Danni
Music Director: Robin Frank
Choreographer: Karen Molnar
Cast:
Officer Lockstock: Gerritt VanderMeer
Bobby Strong: Christopher Lewis
Caldwell B. Cladwell: Frank Blocker
Tiny Tim/Dr. Billeaux: Charles Logan
Little Sally: Rachel Salerno
Hope Cladwell: Julia Hajjar
Penelope Pennywise: Imani Williams
Senator Fipp: Sam Spencer Silverberg
Mr. McQueen: Alec Taylor
Hot Blades Harry/Old Man Strong: Jack Norkeliunas
Little Becky Two Shoes/Mrs. Millennium: Kalie Miner
Soupy Sour/Cladwell's Secretary: Sommer Senne
Billy Boy/Business Man #2: Ricardo Rivera
Robby the Stockfish/Business Man #1: Peter Lange
Officer Barrel: Joshua Needle
Josephine Strong/Old Woman: Jordan Maloney
Play Dates and Times: 8:00 p.m. on October 11, 12 and 13, 2018, with 2:00 p.m. matinees on October 13 & 14, 2018.
Tickets: Tickets for this production are $45 and $40 and can be purchased at: https://theatrezone-florida.tix.com or by telephoning 888-966-3352.
Location: TheatreLab in the FGCU Arts Complex 10501 FGCU Blvd S., Fort Myers, FL