Meet 'Putnam County Spelling Bee' actor Evan Zimmerman (Chip Tolentino)
On stage now through April 12 at Florida Rep is the 25th Annual Putnam County Spelling Bee. From set to music to storyline and acting, this production is so heartfelt, engaging and outright hilarious that it deserves your attendance even if you only use your personal copy of Merriam-Webster's or the New Oxford American Dictionary as a door stop or to settle arguments on Scrabble night.
One of the spellers in this show is Charlito "Chip" Talentino, portrayed by Evan Zimmerman.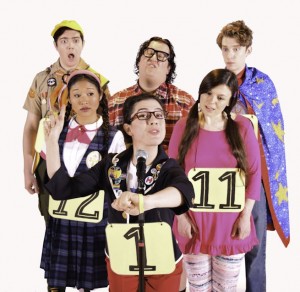 Last year's spelling champ, the Chipster comes across initially as a little too cocksure. But it's not exactly his overconfidence that does him in during the spelling bee. Studies show that boys think about sex every 13 minutes and, as comedienne Paul Poundstone is wont to point out in her stand-up act, that doesn't indicate how long the thought lasts! Poor Chip's mind wanders at a most inopportune time and he's more than a little, er, wooden when he's called to the microphone for his next turn. Evan Zimmerman plays Chip and is at his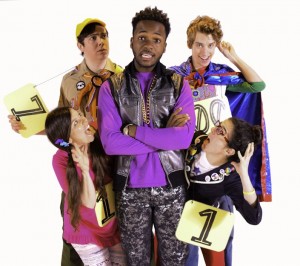 best during this scene and his solo song, "My Unfortunate Erection/Distraction (Chip's Lament)," which gets the action going in Act Two.
Evan is thrilled to be making his Florida Repertory Theatre debut with The 25th Annual Putnam County Spelling Bee! Recent Off Broadway credits include Delirium's Daughters (Theatre Row), Far From Canterbury (SoHo Playhouse) and On Your Mark (47th Street Theatre). Regional credits include The Cherry Orchard, Lucky Stiff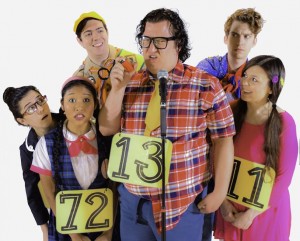 (Greenbriar Valley Theatre), Boomer (Manhattan Rep); YAGMCB (NCT Company) and Seussical the Musical (Boothbay Playhouse).
Evan is a graduate of Otterbein University and a proud member of AEA. When Evan is not on stage he spends his time behind a camera photographing the stage.
For more on Evan, please visit www.evanzimmerman.com.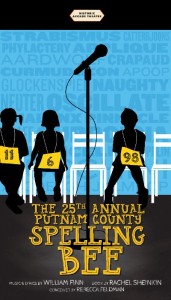 March 30, 2017.
RELATED POSTS.