Florida Rep's production of 'Doublewide' part of rolling world premiere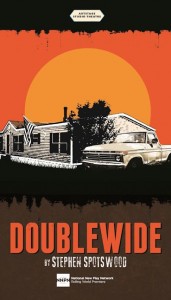 Stephen Spotswood's Doublewide opens on April 11 in Florida Rep's ArtStage Studio Theatre. The production is part of a Rolling World Premiere in which Florida Rep is participating along with the National New Play Network in Washington, D.C. and two other regional theaters.
"We read Doublewide as part of our PlayLab Festival last year, and it became clear that this was the play we wanted to premiere in our 2016-2017 Season," notes Florida Rep Producing Artistic Director Robert Cacioppo. "I am delighted that two other regional companies have committed to producing this important new work in the communities they serve. We are honored to be working with the NNPN and the artistic leaders at Vermont Stage and Williamston Theatre in giving this play a wider audience."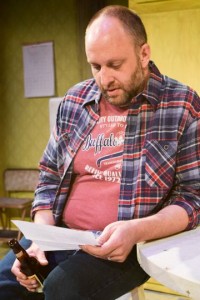 Florida Rep will be the first of the three regional theaters to produce the play. Vermont Stage in Burlington will produce the play in January 2018 and Williamston Theatre in Williamston, Mich. will complete the three-theater Rolling World Premiere with a production in March of 2018.
As the nation's alliance of nonprofit theaters, the National New Play Network (NNPN) champions the development, production, and continued life of new plays. The Rolling World Premiere Program is the organization's flagship initiative. Pursuant to the program, three or more theaters mount the same new play within a 12-month period. The playwright develops the work with multiple creative teams in the participating communities, working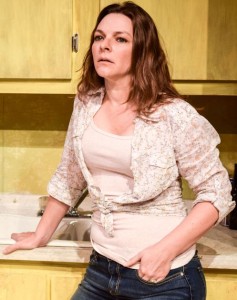 on the script and making adjustments based on what is learned from each production.
"National New Play Network is thrilled that this NNPN Rolling World Premiere is happening, as it embraces one of the core founding concepts of the Network and specifically this program – bringing regional playwrights to audiences across the country," said Nan Barnett, who serves as the Network's Executive Director. "The Roll will introduce this DC-based playwright to New England, the Gulf Coast of Florida, and Michigan, adding to the growing legion of Spotswood fans as it strengthens the play."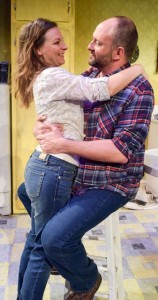 The play is an honest, heartfelt, and often humorous story of one family's pursuit of the American Dream. It tells the story of Jim Starkey, a man who just wants to replace the doublewide trailer on his one-acre plot of land with a nice house that he can one day leave to his daughter, Lorelai. But when a highway expansion project and a freak hunting accident shatter his dreams, Jim must decide how far he can be pushed and Lorelai finds she must build her own future.
"This is an important play to be doing right now while too many Americans are working more hours for less pay and struggling to make ends meet," Cacioppo observes. "Doublewide' is full of heart, the characters fully drawn, and the family's struggle is incredibly timely. It's a story about a family trying to make it, and succeeds because they love one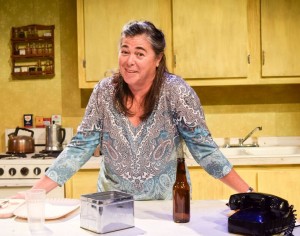 another and remain hopeful against terrible odds."
Doublewide features Florida Rep ensemble members Rachel Burttram and Carrie Lund, as well as Miami actor Gregg Weiner (who is making his Florida Rep debut), former Florida Rep intern Dillion Everett, and Isabella Cintron (a junior at Cypress Lake High School Center for the Arts).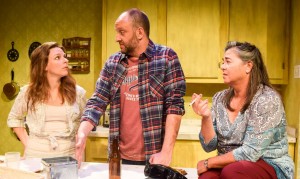 Maureen Heffernan directs, and is joined by an expert team of designers including ensemble set designer, Ray Recht (The House of Blue Leaves), ensemble lighting designer Jim Hunter (The Dingdong), costume designer Alex Vazquez (The House of Blue Leaves), sound designer John Kiselica (Shear Madness), and ensemble stage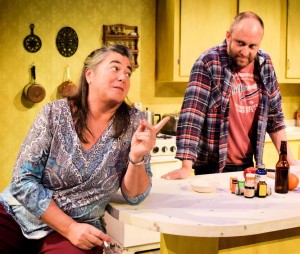 manager Janine Wochna (To Kill a Mockingbird).
April 6, 2017.
RELATED POSTS.