'To Kill a Mockingbird' inspires hope in face of inequality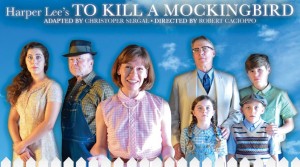 To Kill a Mockingbird opened at Florida Repertory Theatre for a limited run on February 14. The timeless American classic will play in the historic Arcade Theatre through March 8.
Adapted from the Pulitzer Prize-winning novel, To Kill a Mockingbird continues to inspire hope in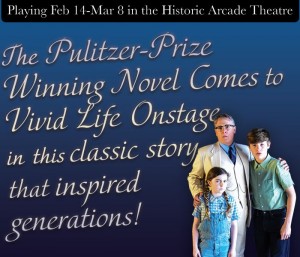 the face of inequality. It tells the compelling story of racial injustice and loss of innocence through the eyes of six-year-old Scout, the tomboyish daughter of small-town lawyer Atticus Finch. As a tense tug of war between justice and bigotry heats up in their small town of Maycomb, Alabama, Atticus and his family must learn to temper violence and hatred with courage and compassion.
"We are honored to bring this timeless classic back to the stage for Southwest Florida audiences," says Producing Artistic Director, Robert Cacioppo. "This play's message about empathy and walking in another man's shoes is timeless. We all know the film starring Gregory Peck, and there is something even more compelling about seeing this story and these characters live. This is a time for healing and coming together, and To Kill a Mockingbird is the perfect story to help begin that in our community."
The production features one of the largest casts to ever take the stage in the historic Arcade Theatre and includes Florida Rep favorites, ensemble members, New York and regional veterans, community members making their Florida Rep debuts and some of Fort Myers most promising rising stars as the children at the center of the play.
For more, click on the hyperlinks provided below.
February 17, 2017.
RELATED POSTS.