Women are the heroes in 'She Kills Monsters' at FSW

Opening Thursday, March 29 is She Kills Monsters, Florida SouthWestern State College Theatre Program's spring production.
When oh-so-average Agnes finds a "Dungeons and Dragons" notebook that her deceased, super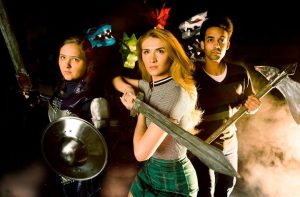 geeky little sister left behind, her whole world starts to change! Qui Nguyen's hysterical romp through 90's pop culture is a perfect mix of heart, hilarity, and hope for the geek in all of us!
This play has love, broadswords, and, of course, a dragon waiting in the shadows. But nothing is what is seems in New Landia,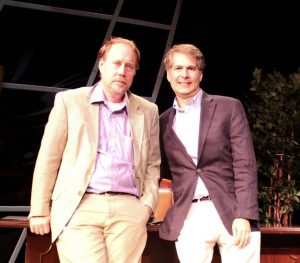 and Agnes is about to have her world rocked by a slacker overlord, an elfin supermodel and a demon princess. It's not long before the quest her little sister designed begins to spill over into Agnes' real life, and things get really interesting. Will Agnes throw off her averageness and finally embrace her inner sword wielding heroine, or will the bugbears get her first?
"Women are the heroes in the story," says FSW Theatre Professor Stuart Brown. "The idea of a play that focuses on the female perspective where the women are all-powerful intrigued me, especially in the current moment. And while it does cover some serious topics, it is a very funny play."
The production runs March 29-31 and April 5-7. Tickets are $5 for students and $10 for the public. Tickets are available at https://shekills.brownpapertickets.com. Performances begin at 8:00 p.m. with additional matinees at 2:00 p.m. on Saturdays.