Cavin's 'Boxes' a companionable mix of black comedy and absurd theatre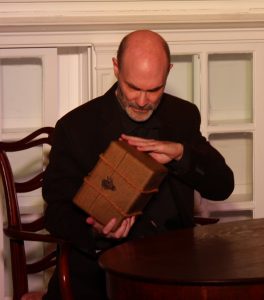 Two hillbillies fishing, a couple trapped in a world of their own making, a woman playing with shadow puppets in a box during a psychotherapy session: these make up the three short plays in Ghostbird Theatre Company's production of Boxes Are For What We Keep by Barry Cavin.
True to its site-specific mission, Ghostbird will be presenting this mix of black comedy, fairy tale, absurdist drama and therapy session at the Happehatchee Center in Estero, on November 10, 11, 17, & 18.
"It's a perfect twilight,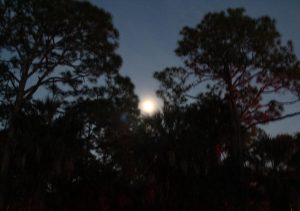 natural setting," says Producing Artistic Director Jim Brock. "Inside the screened-in Peace Pavillion, just a stone's throw from the Imperial River, audience members will first watch two brothers pass time, with real crickets and frogs chirping, as they wait for the fish to strike."
The trilogy is built on three different versions of a fish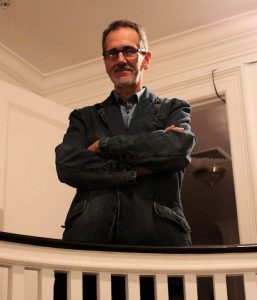 story. The adventure begins with Otmer and Earl, two backwater brothers fishing with a magic lure. Trouble quickly ensues. But this is no ordinary fish story. This trilogy has us consider just how we make our own boxes, whether to keep our treasures or to construct comfortable prisons of our own making.
Playwright Cavin says that he always looked forward to this experiment,
"I've always been intrigued by the Gospels, of just how different each version was," explains Barry Cavin.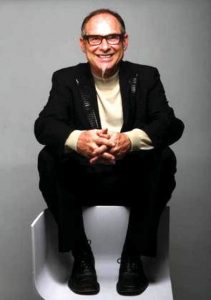 "So I created this little fable to see how it might play out in three very different worlds."
The play features two new cast members who haven't tread the stage in several decades. Fort Myers impresario Terry Tincher, who is currently the Production Manager at Laboratory Theater of Florida, plays Earl, one of the cantankerous fishermen.
"I really couldn't say no to this project," concedes Tincher. "The play is funny, but dark and true. The characters are trapped, but they seem to like it that way, like many of us are in real life."
Scott Michael, Professor of Biological Sciences at Florida Gulf Coast University, is cast as Knee.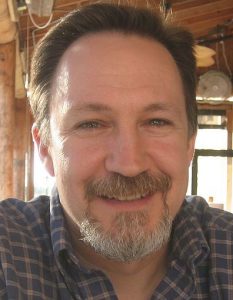 "Knee is a fish, I think. He's also like a character out of Beckett, if that makes sense," says Michael. "It's a delight to be doing something that really takes me out of my comfort zone, and I really enjoy just how collaborative and playful working with everyone else is."
Other cast members include new Ghostbird cast members Gabrielle Lansden and Dan De La Rosa, as well as Ghostbird regulars Jim Brock, Katelyn Gravel, and Stella Ruiz. The play also features shadow puppetry created by local artist Caitlin Rosolen-DeJesus.
Audience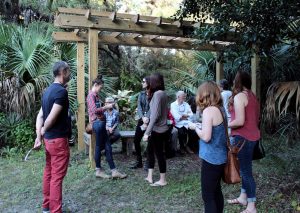 members are encouraged to dress for the weather and to wear comfortable, sensible walking shoes as there's a 100-year-long grass-covered dirt path leading from the parking lot to the Pavillion performance space that attendees will need to traverse. The show contains adult language and themes, and so it is not suited for those under 16.
The doors open at 5:00 p.m., with the performance starting
promptly at 5:30 p.m. The run time for the show is about 90 minutes. Tickets are $20 general admission and $10 for students.
Tickets and more information are available on-line at www.GhostbirdTheatreCompany.org.
October 22, 2018.
RELATED POSTS.