Jim Brock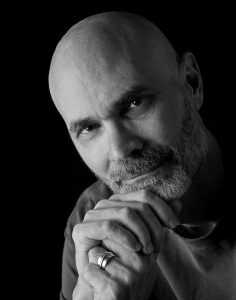 Jim Brock is a founding member and Producing Director of Ghostbird Theatre Company. He is an actor, playwright, poet and Professor of English at Florida Gulf Coast University.
His acting credits include The Shadow Box for New Phoenix Theatre (2019), Everyone on this Train (2019), Windowstories (2018), Samuel Beckett's Catastrophe (2018), Barry Cavin's Beckett-inspired Ibb (2018), Dr. Cyrus Teed in ORBS! (2018) and The Perfect Island of Dr. Teed (2017), Father and Old Man in No. 27 (2017), Tereisias in Antigonick (2016), Meigs in The Guardsman (which he also translated (2015)), Father in Because Beauty Must Be Broken Daily (which he also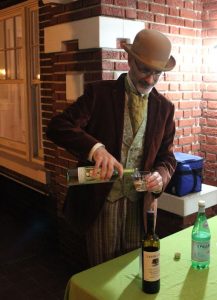 wrote (2014)), Old Man in Fool for Love (2013), the Doctor in Woyzeck (2013), Henry in Mud (2012), Lucifer in Faustus Burns Brightly (2012), Venus in The Pumpkin Grower (which he also wrote (2012)), Old Man of Argos in Agamemnon (2011),  Mr. Scratch in Wooden Mouth (2010),  Nagg in Samuel Beckett's Endgame and Kerch in Apocalypse: The Living Blog (2008).
Jim's playwriting credits include Everyone on this Train (2018), The Chicken Play (which he co-wrote with Hanny Zuniga (2016)), The Guardsman (a translation of Ferenc Molnar's comedy (2015)), Because Beauty Must Be Broken Daily (2014) and The Pumpkin Grower (2012).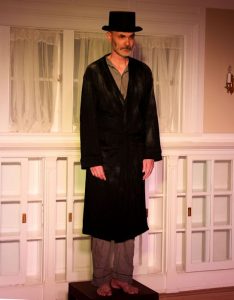 Brock possesses more than 30 years of teaching experience in higher education, and is author of four books of poetry, vis: Gods & Money (2010), Pictures That Got Small (2005), nearly Florida (2000) and The Sunshine Mine Disaster (1995). He has won fellowships from the National Endowment of the Arts, the Alex Haley Foundation, the Tennessee Arts Commission, and the Idaho Commission for the Arts for his poetry. He also curates Versed in Florida for WGCU.
James holds a Ph.D. in American Literature and M.F. A. in Poetry Writing from Indiana University Bloomington. He has been teaching at FGCU since 1998, after having been something of an academic Kelly Girl,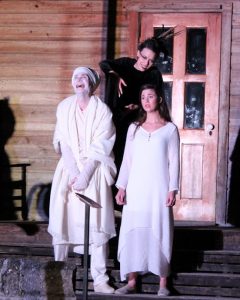 teaching at universities in Indiana, Tennessee, Idaho, Pennsylvania and Miami before landing in Fort Myers.
His latest project is a combined performance piece and art exhibit titled One Island that will be performed and displayed in the Wasmer Gallery at FGCU in June, 2022.
January 1, 2019; revised May 24, 2022.
RELATED POSTS.