Jim Brock plays Teed in Ghostbird's 'ORBS!'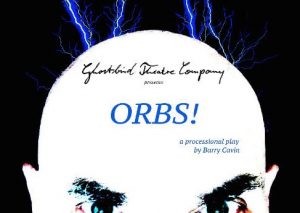 Ghostbird Theatre Company's next production is ORBS!, a site-specific play written by FGCU Theatre Professor and Ghostbird Artistic Director Barry Cavin. Conceived as a music-filled procession that takes place on the groomed paths of the historic grounds of the Koreshan Unity Community, ORBS! revolves around Dr. Cyrus Teed's a modern vision of a clean, electric utopia for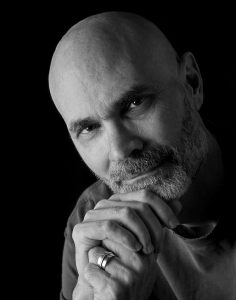 a new Adam and Eve. Ghostbird co-founder and secretary Jim Brock plays the part of Teed. It is a role he also played in The Perfect Island of Dr. Teed, which Ghostbird performed at Koreshan State Park in 2016.
Brock works as a Professor of English at Florida Gulf Coast University. He possesses more than 30 years of teaching experience in higher education, and is author of four books of poetry (including The Sunshine Mine Disaster and Nearly Florida) and two plays. He has won fellowships from the National Endowment of the Arts, the Alex Haley Foundation, the Tennessee Arts Commission, and the Idaho Commission for the Arts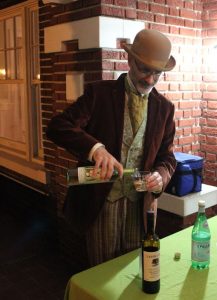 for his poetry.
Jim's acting credits include Father and Old Man in No. 27, Tereisias in Antigonick, Meigs in The Guardsman (which he also translated), Mr. Scratch in Wooden Mouth, Father in Because Beauty Must Be Broken Daily (which he also wrote), the Doctor in Woyzeck, Nagg in Samuel Beckett's Endgame, Venus in The Pumpkin Grower (which he wrote) and Henry in Mud – all for Ghostbird.
He also curates Versed in Florida for WGCU.
James holds a Ph.D. in American Literature and M.F. A. in Poetry Writing from Indiana University Bloomington.
January 25, 2018.
RELATED POSTS.