Kaleena Rivera plays Panther in Ghostbird's 'ORBS!'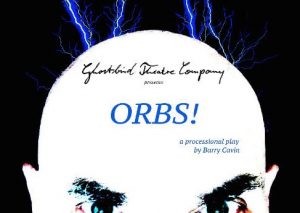 Ghostbird Theatre Company's next production is ORBS!, a site-specific play written by FGCU Theatre Professor and Ghostbird Artistic Director Barry Cavin. Conceived as a music-filled procession that takes place on the groomed paths of the historic grounds of the Koreshan Unity Community, ORBS! Revolves around Dr. Cyrus Teed's a modern vision of a clean, electric utopia for a new Adam and Eve. Kaleena Rivera plays Panther.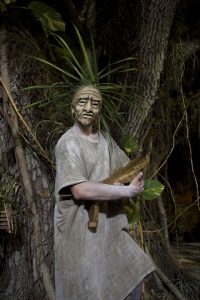 Ghostbird audiences may recall Rivera from The Chicken Play, which was co-written and produced by Ghostbird co-founder and FGCU English Professor James Brock and emerging acting talent Hanny Zuniga. Playing the part of W, The Chicken Play was Kaleena's debut with Ghostbird Theatre Company.
January 25, 2018.
RELATED POSTS.