Terry Tincher and Dr. Scott Michael joining cast for Ghostbird's next production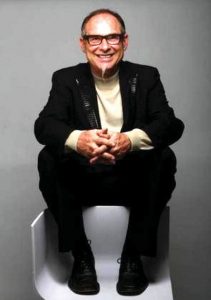 Cultural dynamo Terry Tincher and FGCU virologist Dr. Scott Michael are joining the cast for Ghostbird Theatre Partners' next production, Boxes Are for What We Keep. FGCU theater major Gabrielle Lansden and FGCU alum Daniel De La Rosa will also be joining company members Jim Brock, Katelyn Gravel and Stella Ruiz for the show, which was written by Barry Cavin and will be staged on November 10 & 11 and 17 & 18 at the Happehatchee Center in Estero.
"With each production, we are on the constant lookout for new flockmates to play with us," explains Brock, who is a founding member of the company. "Somehow, we have been able to sweet talk Fort Myers impresario Terry Tincher to perform with us, and we have been graced by his kindness, good humor, and dedication."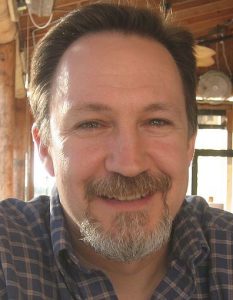 Dr. Scott Michael is Professor of Biological Sciences at Florida Gulf Coast University. A long-time patron of the arts, Michael spent time on the boards in both high school and college.
"We are pretty sure we are the only theatre company in the United States to have an actor who is a nationally-recognized expert in virology," Brock quips. "He can answer your questions about certain Wolbachia strains and how that, once populated in mosquito cells, they can inhibit, even block, the replication of Zika virus – which can disrupt the transmission of this disease. Oh, and don't get him started talking about Dengue Fever!"
Unlike Tincher and Dr. Michael,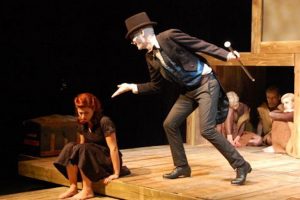 Daniel De La Rosa has some history with Ghostbird. He performed in Wooden Mouth ten years ago. That was the show that originally inspired Brittney Brady, Philip Heubeck, Katelyn Gravel and Jim Brock to start a theater company of their own.
Boxes Are for What We Keep is a trilogy of brief plays. Each is a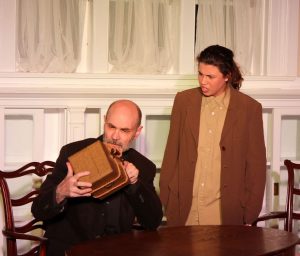 permutation of a tale that plumbs the interior dimensions of containers, which not only hold what we regard as dearest, but also trap what we can never fully possess. Love stories for all those old children who remember how the cherished butterfly dies, Boxes Are for What We Keep continues themes Cavin introduced earlier this year in Ibb and Windowstories. Part black comedy, part fairy tale, part absurdist drama and part therapy session, this trilogy considers how we make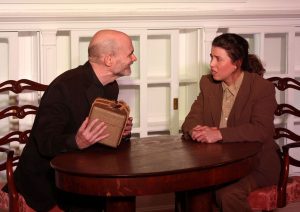 our own boxes, whether to hold our treasures or to construct comfortable prisons of our own making. 
If you attend, you should be aware that you'll be required to walk through marked, dirt walkways at the Happehatchee Center. It's about a 100-yard walk from the parking lot to the performance space, which is a screened-in open air pavillion. Accordingly, comfortable,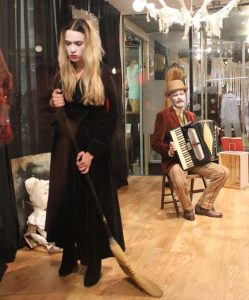 sensible shoes are recommended. "We also recommend that you dress comfortably and in layers," Ghostbird adds, "as our subtropical weather can be unpredictable."
Ghostbird is the only theater company in the American South devoted to site-specific work. Ever striving to partner with just the right venue for each of its productions, Ghostbird has been recognized as one of the ten best companies in Florida for live theater.
The experimental theatre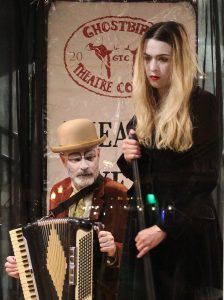 company takes its name from a swamp-dwelling ivory-billed woodpecker once thought to be extinct, but which has been spotted sporadically over the past two decades. Drawing upon the elusiveness, mystery and magic of its namesake, Ghostbird Theatre seeks to draw its audiences into those deep spiritual woods where they can discover loss, beauty, communion, reconciliation and hope.
October 18, 2018.
RELATED POSTS.