Happehatchee enhances magical realism of Ghostbird's 'Chicken Play'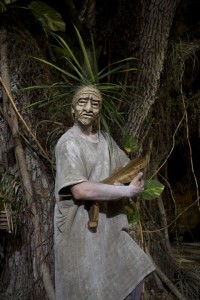 Over the weekend, Ghostbird Theatre Group opened "The Chicken Play" at the Happehatchee Center in Estero. It's a production that is perfectly suited to folks who are looking for an out-of-the-box, semi-immersive theater-going experience.
"The Chicken Play" combines aspects of both promenade and environmental theater. The play starts outdoors in a labyrinth. After some initial scenes, audience members follow the actors down a path and take seats inside a pavilion that evokes the feel of a temple or place of sacred ritual. At this point, the play shifts to theater in the round, compelling the audience to see their own responses and reactions reflected in the faces of members sitting on the other side of the facility.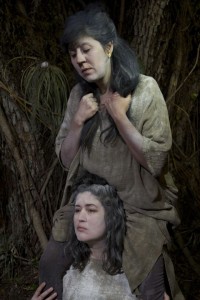 "The pavilion is this beautiful, screened-in wooden structure that is surrounded by woods," notes director and Ghostbird co-founder Brittney Brady. "So you feel like you're both inside and outdoors, giving you the sense that the place is a character in the play."
The play is centered on a woman who has suffered some trauma and now seeks to piece together her life in its aftermath. She serves as a metaphor for her village, which is similarly splintered and trying to reconstitute itself in much the same way. Instead of passively watching the story unfold, the audience becomes part of the village through the participatory nature of its involvement both in the play's initial scenes and once it is ensconced inside the pavilion.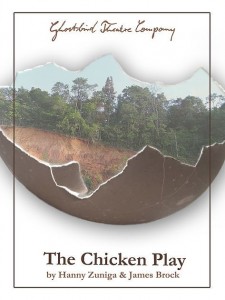 "There's this idea of a microcosm inside a macrocosm," states Brady. "What's in the self is reflected in the outside world, and vice versa, and we see that played out in the storyline."
A collaboration between Ghostbird co-founder James Brock and long-time Ghostbird actor Hanny Zuniga, the story contains impressions and influences Zuniga gleaned about gender, sexuality and moving through the world while growing up in Costa Rica. Complimenting the plot's dreamlike framework of magical realism, the Hippehatchee evokes the same untamed, semi-tropical setting as existed in Zuniga's youth.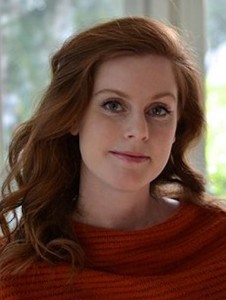 "We were looking for a site that had a very natural look," explains Brady, who needed a venue in which the play and setting could converse with each other. "The Happehatchee has been allowed to be very natural. It is not pruned or manicured. It has this real wild feel which is beautiful and works really well with our play. It's also eco-spiritual and has this energy about it that feels very stirring yet grounded, which is exactly the type of energy that the play has."
The environmental, experiential aspects of the production serve yet another purpose. "When people go into a traditional proscenium-style theater, they begin meaning-making even before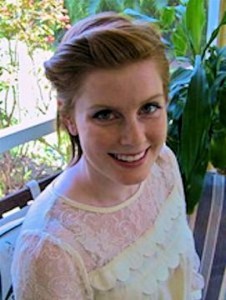 the play starts," Brady observes. "We try to destabilize that by giving audience members an access point that's a bit unfamiliar. This new access point allows them to look at what's presented through slightly different eyes. But to make this new access point work, it's necessary to catch them a bit off guard. To play around with their expectations. Once they're somewhat disarmed, they find themselves more open or available to being touched or moved by the play's underlying themes and message."
Helping fuel the unconventionality of this production are a couple of actors who are new to Ghostbird Theatre. The first is recent graduate and artist Leila Mesdaghi, who has stunned area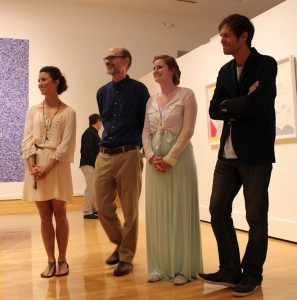 audiences with performance art pieces at FGCU, the Sidney & Berne Davis Art Center and the Alliance for the Arts. The other is actor, dancer and vocalist Kaleena Rivera. Joining them in the cast are Paulo Leon Silva and Katelyn Gravel. Music for the production is provided by Philip Heubeck, Victor Ballo, Kaleena Rivera and Leila Mesdaghi, and popular mixed media artist and neophyte filmmaker Cesar Aguilera has created the masks worn by the actors during the show.
Since its inception at the Davis Art Center,
Ghostbird has increasingly gravitated to site-specific, experimental productions. "We do this really well and it's what we like to do in order to create a different theater going experience," admits Brady. "After performances, we often hear people say, 'I've never seen anything like that before,' with the subtext being, 'I've never experienced anything like that before and thank you for that.'"
Dating back to the times of Sophocles and Aeschylus, that's what theater was meant to do. "Theater is meant for entertainment and profit – profit in the sense that you can take something from it," notes Brady. "The Chicken Play" is certainly an experience like few others you'll ever encounter in theater, whether locally or elsewhere. But you'll have to hurry. "The Chicken Play" closes this weekend with performances at 5:00 p.m. on Saturday and Sunday, November 19 & 20. Please visit https://ghostbird.ticketleap.com/the-chicken-play/ for tickets.
November 10, 2016.
RELATED POSTS