Gulf Coast Chamber Orchestra and Gulfshore Ballet to perform 'Midsummer Night's Dream'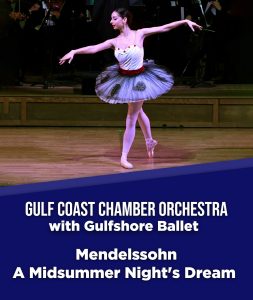 Gulfshore Ballet's performance of Felix Mendelssohn's A Midsummer Night's Dream at the Tribby Arts Center was an unqualified success, and now the troupe gets to do an encore performance or excerpts from the ballet to live music when they join the Gulf Coast Chamber Orchestra at the MACC (Music & Arts Community Center) on Saturday, May 6 at 7:30.
Although the Gulf Coast Chamber Orchestra is smaller than the full Symphony (28-46 musicians depending on the production), the ensemble is fully comprised of strings, winds, brass and percussion. The Chamber Orchestra's repertoire ranges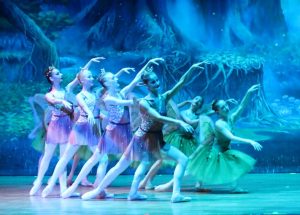 from Mozart, Beethoven and Hayden all the way up to turn of the 20 century composers. Of course, A Midsummer Night's Dream features an overture and incidental music created by German composer Jakob Ludwig Felix Mendelssohn Bartholdy (February 3, 1809 – November 4, 1847), born and widely known as Felix Mendelssohn. Also known for the Italian Symphony, the Scottish Symphony and the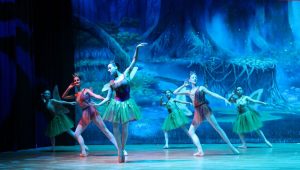 melody for the Christmas carol "Hark the Herald Angles Sing," Mendelssohn is among the most popular composers of the Romantic era.
The Gulf Coast Chamber Orchestra will be conducted by Maestro Andrew Kurtz, who is now in his 27th season as the Music Director,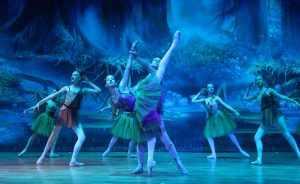 President and CEO of Gulf Coast Symphony.
This performance of A Midsummer Night's Dream features original choreography by Gulfshore Ballet Artistic Directors Iliana Lopez and Franklin Garnero and showcases the talents of 45 of their students ranging in ages from 5 to 17 years old.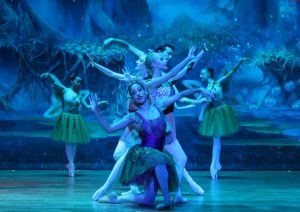 "When you come to see Midsummer Night's Dream, you're going to see a beautiful ballet of little and older girls just loving what they do, and beautiful costumes, beautiful choreography, just expressing to you the mythical, magicalness of ballet and this ballet," promises Ella Litvak, who portrays one of the dragonflies that populate the sylvan forest where the story takes place.
In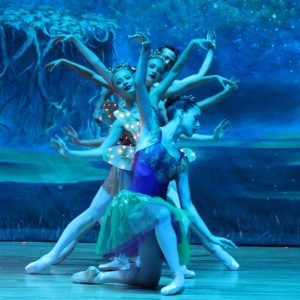 Shakespeare's version, the story centers around three groups of characters, including four young lovers from Athens who run off into the surrounding woods after two of them are told they cannot marry. There, they encounter fairies, a host of woodland creatures and, of course, a mischievous sprite by the name of Puck. For this performance, Lopez and Garnero (who were formerly principal dancers with Miami City Ballet) have pared the storyline down to focus only on the prank that Puck plays on his king and queen, Oberon and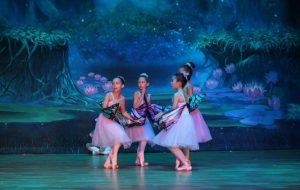 Titania.
"We don't feature the couples," Iliana Gomez confirms. "We feature the main characters, which are Oberon, Titania, Puck, Bottom and the Butterfly and the Indian Boy."
In this version of the story, Puck sprays nectar from a magic flower in Queen Titania's eyes,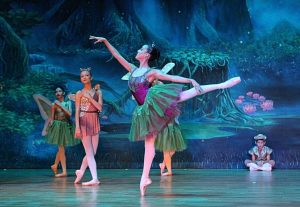 causing her to fall in love with a man named Bottom who Puck has transformed into a donkey. Not surprisingly, this prank angers the king. Now Oberon and his errant pixie have to reverse the spell and cause Titania to fall in love once again with Oberon. In that effort, they are aided by a host of beautiful butterflies, dragonflies and fireflies like the one that Ella Litvak elegantly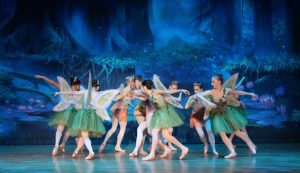 portrays.
Gulfshore Ballet is Southwest Florida's premier not-for-profit school of classical ballet. The school has an internationally acclaimed teaching faculty and offers area students the unique opportunity to study with professional instructors of the highest caliber.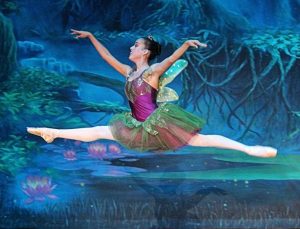 The training at Gulfshore Ballet combines Cuban, American, and Russian technique and brings a quality of excellence not normally found outside major metropolitan cities.
You can learn more about Gulfshore Ballet and its performance of A Midsummer Night's Dream at the Tribby Arts Center at Shell Point this past April 15th by listening here on WGCU.
April 26, 2023.