'Foreigner' at Marco's Arts Center Theatre through May 7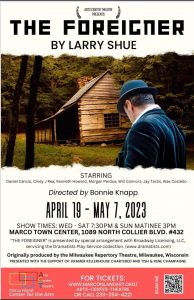 Arts Center Theatre on Marco Island concludes its inaugural season with The Foreigner by Larry Shue.
Set inside a fishing lodge in rural Georgia, The Foreigner opens with two Englishmen, Froggy and Charlie, arriving as guests. To discourage interaction with the other inhabitants, Froggy claims that Charlie is a "foreigner" from an exotic country and does not speak English. Under the assumption that he cannot understand them, the other guests quickly begin revealing their secrets, and attempting to engage Charlie in supremely awkward "conversations" as he becomes the center of attention.
Mayhem ensues.
The Foreigner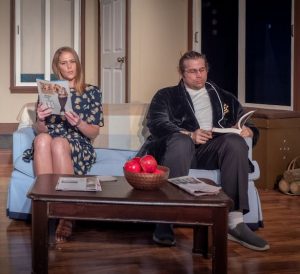 received two Obie Awards and two Outer Critics Circle Awards as Best New American Play and Best Off-Broadway Production.
The production is directed by Bonnie Knapp, who has been acting and directing for over thirty years. She most recently directed Beer for Breakfast at the Studio Players and Good People for the Marco Players.
The cast includes Daniel Cancio as Charlie Baker, the "foreigner" of the play's title. Morgan Perdue plays the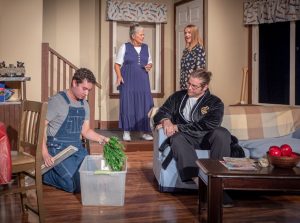 sympathetic debutante Catherine Simms, who finds herself confiding in her "exotic" new friend. The kind-hearted fishing lodge owner Betty Meeks is played by Cindy J Rea. Jay Terzis plays Charlie's friend and confidante, exuberant Staff Sergeant "Froggy" LeSueur. Kenneth Howard plays Ellard Simms, Catherine's younger brother. Catherine's fiancée, the Rev. David Marshall Lee, is played by Will Connors.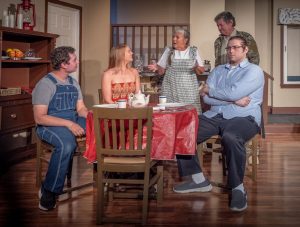 Alex Costello plays Owen Musser, the dangerous county property inspector.
"One of the funniest shows we've seen in years," posts Naples actor Mitch Frank. "The cast was fantastic from top to bottom. Special kudos to Danny Cancio, who is absolutely hysterically funny as Charlie. If you want a couple of hours of flat-out hilarity, don't miss this show!!!"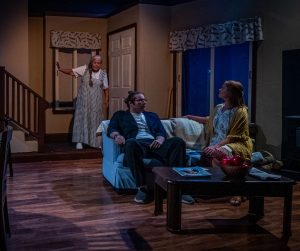 The Foreigner
plays at Arts Center Theatre on Marco now through May 7. Performances are Wednesday through Saturdays at 7:30 p.m. with Sunday matinees at 3:00 p.m.
Arts Center Theatre is located in Marco Town Center at 1089 N. Collier Blvd., Marco Island, FL 34145. For tickets visit www.marcoislandart.org or call 239-394-4221.
April 27, 2023.