Lab's 24-Hour Playwriting Project is November 23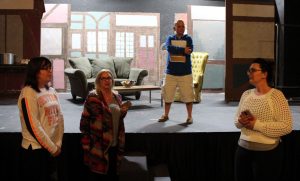 The Laboratory Theater 24-Hour Playwriting Project is back! It happens November 23rd.
A perennial favorite, the premise is simple – take four playwrights, lock them the theater overnight to create a show that will be performed on stage the very next evening. They are given a series of items, costumes, sounds, and lines that must be included,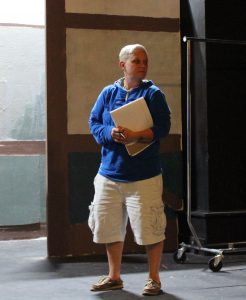 all before learning the overarching theme of the play. Following a sleepless night of writing, they meet their directors after breakfast for some edits and then their scripts are whisked away to be printed. At lunch, they meet the actors who will be performing their work. A few hours later, the curtain rises. The winner is determined by both the audience and a panel of professional judges.
The project is coordinated again this year by past winner Char Loomis who says, "When Annette and I met to create this year's theme we couldn't stop laughing from beginning to end. I'm excited to see what this year's writers will produce!"
This year's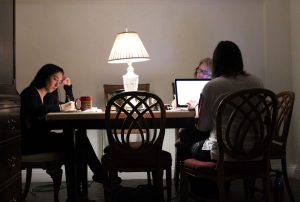 playwrights are Aricka Shuck, Kayleigh O'Connell, Darlyne Franklin, and Candice Sanzari.
"There is a reason I've been a judge every year for the show rather than being part of its creation," says returning judge Nykkie Rizley. "Simply, I don't want to know any of the secrets. I want to be in awe like the rest of the audience. There is the most amazing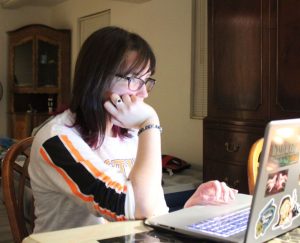 energy when you walk into that theater just before the artists reveal what's been brewing for the last 24 hours. It's surreal and honest, excitement and fatigue, nervousness and longing. It's just really incredible and it is my favorite night of the year."
Listed as one of Naples Daily News Must-Do Bucket List events, this production sells out every year. This event is graciously sponsored by Stacy Lee-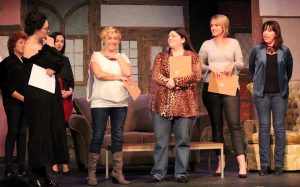 Williams.
Join The Lab for a night of zany hilarity on Saturday, November 23. The fun starts at 8:00 p.m. Tickets are available online at www.laboratorytheaterflorida.com or by calling 239.218.0481.
November 12, 2019.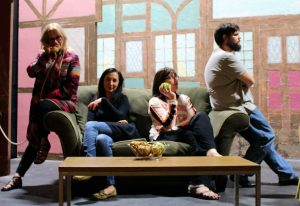 RELATED POSTS.
Spotlight on playwright Aricka Shuck
Spotlight on playwright Kayleigh O'Connell
Spotlight on playwright Darlyne Franklin
Spotlight on playwright Candice Sanzari