Spotlight on Dr. Ken Bryant (Sir Andrew Aguecheek)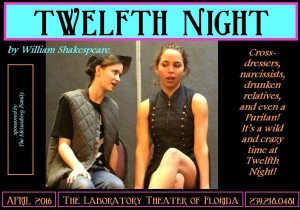 Twelfth Night opens at Lab Theater on Friday, April 22. It's comedy in the best bawdy Shakespearean tradition, with zany characters that include cross dressers, revelers, moochers and narcissists through which the Bard parodies the social norms and conventions of his day. Surprisingly, many of that commentary has resonance today, as does the humor that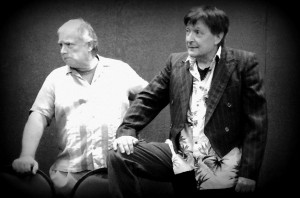 Shakespeare builds into the structure of the play.
The plot is fairly straightforward. A girl by the name of Olivia (played by Holly Hagan) has recently lost both her father and brother, and is now in self-imposed mourning. But with daddy and big brother gone and only the inebriated uncle Toby Belch minding the shop, a host of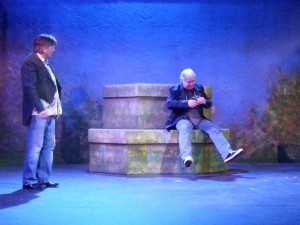 suitors turn up to pursue the comely, well-heeled bachelorette. Sir Toby is no Chris Harrison. He has an agenda. An inveterate mooch, he needs someone to pick up the tab for his drinking and wild parties, and that someone is Sir Andrew Aguecheek. And why is Aguecheek willing to finance Sir Toby's wanton lifestyle? Ah, well, Toby promises to talk his niece into marrying his foolish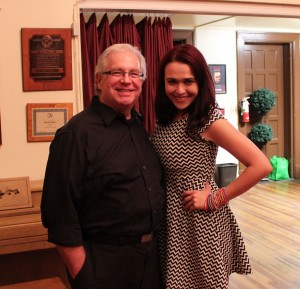 friend.
John Repa plays Toby and it's Ken Bryant who portrays Aguecheek, who Toby describes as "an ass-head, and a coxcomb, and a knave; a thin-faced knave, a gull." And but for Toby's machinations, the knighted Sir Andrew would never seriously consider that someone as rich, as beautiful and as young as Olivia could be interested in an "ague"-looking, balding, cowardly man like him as husband material. But Aguecheek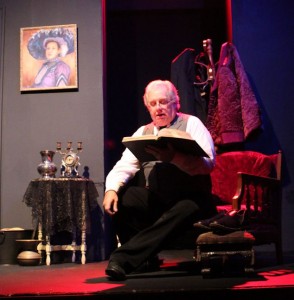 is a mere pawn in the hands of the devious Toby, who also tricks Sir Andrew into fighting with Cesario, as girl who pretends to be a man and who unintentionally becomes the object of Olivia's infatuation. And wait until you see how Shakespeare ramps up the comedy even further when Andrew encounters Cesario's twin, Sebastian, near the play's end.
The role of Sir Andrew Aguecheek requires an actor with the skill, range and confidence to play a fool, but Ken Bryant is a logical choice (even though he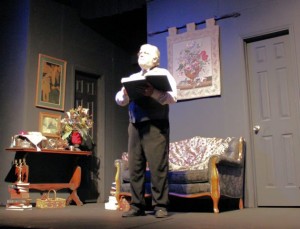 does not actually possess the tall-thin-balding body type normally associated with the Aguecheek character) for yet another reason. Dr. Bryant, you see, holds a Master's degree in Shakespeare and a Doctoral degree in Dramatic Criticism. Among his other credits, he has played the Ghost of Hamlet's father in Hamlet and Brabantio in Othello, both for Lab Theater.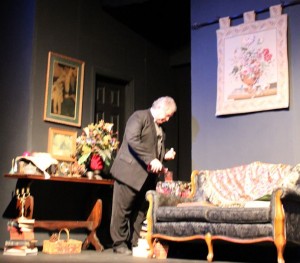 Ken has spent a lifetime in theater, designing, acting, directing,and teaching theater in colleges across the country. He was the Artistic Director of Key West's Tennessee Williams Fine Arts Center, stage managed for Miami City Ballet, and staged opera in Poland. Among his directing credits are Deathtrap, Mr. Marmalade, A Christmas Carol, Amadeus, Cat on a Hot Tin Roof, Five Kinds of Silence and The Nosemaker's Apprentice. He currently sits on Lab Theater's Play Selection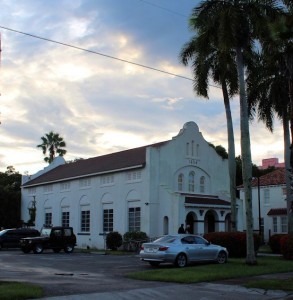 Committee, and has adapted numerous classical plays himself over the course of his career in theater. Many are still being enjoyed and workshopped for college students throughout the United States.
In addition to Hamlet and Othello, Lab Theater audiences will remember Ken as Stanley in Arthur Miller's Death of a Salesman, Skelly in The Rimers of Eldritch, Wulfrie in The Nosemaker's Apprentice, the infamous Ruckley in One Flew Over the Cuckoo's Nest, and for everyone from Scrooge to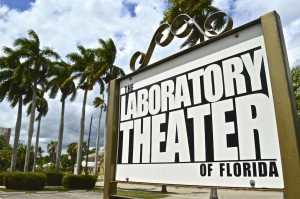 Tiny Tim in his solo performance of Dickens' A Christmas Carol two Decembers ago.
With all this as background, you are sure to enjoy Ken Bryant as Sir Andrew Aguecheek in this production of Shakespeare's Twelfth Night.