Spotlight on John Repa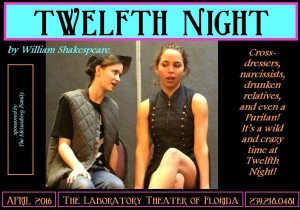 Shakespeare's timeless parody of social status and social climbers, Twelfth Night, opens Friday (April 22) at Lab Theater. John Repa will play the part of Sir Toby Belch.
Sir Toby is Twelfth Night's resident reveler. He eats, drinks, jokes, sings and parties to excess, thanks in large measure to his niece, Olivia, and best friend, Sir Andrew Aguecheek. He sponges off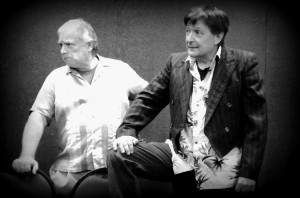 his rich, winsome niece, who is in mourning over the death of her beloved brother. He ingratiates himself to the doltish Andrew by promising to talk Olivia into marrying him. Not only will that induce Andrew to continue picking up the tab for his lavish lifestyle, but insure that Olivia not marry beneath her station in life, something of overarching importance to Toby and the social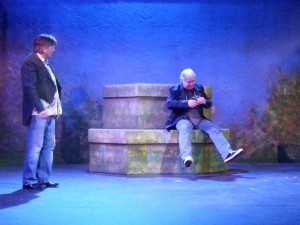 strictures of Shakespeare's day. But while the burping Belch serves as a symbol of the over-indulgence and inversion of social order at the root of Twelfth Night, Sir Toby is also the catalyst for much of the humor and comedy of the play. In fact, Shakespeare scholars have labeled Sir Toby Shakespeare's most delightful comic character after Sir John Falstaff.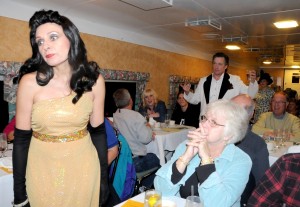 John Repa is an actor, comedian and playwright. Many Southwest Florida residents and visitors have seen him perform, among other venues, on the Seminole Gulf Railway Murder Mystery Dinner Train. As for playwriting, John tells that he wrote his first script in grade school when he found out that a group book report could be done as a staged scene – but his group had read Jack London's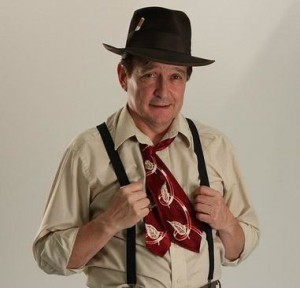 White Fang. He went on from there to study playwriting at SIU at Carbondale and Columbia College Chicago, where he graduated in 1990. Starting as stage crew and scenic designer, he has a very practical approach to staging. Having worked extensively as an actor, he has a strong sense of what an actor can do onstage to captivate an audience. He seeks to combine thoughtful theater with a quirky sense of humor that provides heartfelt laughs during a performance and something deeper to think about later. As a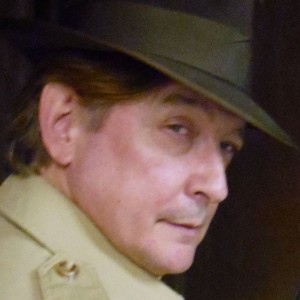 member of the Theatre Conspiracy Playwriting Group, he penned a one-act play in 2014 called Harker's Journal, a take-off on Bram Stoker's Dracula in which Harkers wife, Mina, must consider the possibility that her husband has gone mad after she receives and reads the journal he wrote during his recent trip to Transylvania.
Related Articles.
Lab Theater's production of 'Twelfth Night' observes 400th anniversary of Shakespeare's death
'Twelfth Night' director Nykkie Rizley says play is 'all Cumfuddled'