John D. Staley returns to The Lab in 'Body & Sold'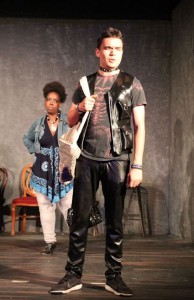 Lab Theater's production of Deborah Lake Fortson's Body & Sold opens May 5. The play tackles some very weighty issues, including human trafficking, childhood prostitution and involuntary servitude. Among the 12-member cast that director Kathleen Moye and The Lab have assembled for the show is John D. Strealy, who plays the part of Jason Shelburne.
Lab Theater audiences will remember Strealy from last season's finale, Twelfth Night. There, he had a break-out performance as the pompous, pedantic and overbearingly pretentious steward, Malvolio, who becomes the butt of a cruel practical joke played on him by his lady's uncle, Sir Toby Belch, Sir Toby's well-heeled friend, Sir Andrew Aguecheek and the manor's maid, Maria. Through a combination of stylized preening,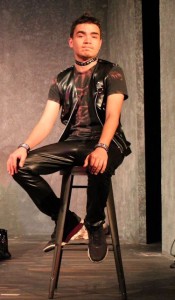 posturing and absurb facial expressions, Strealy induced the Twelfth Night audiences to dislike and disdain the priggish, preposterous character he played. But in the end, he made them feel his pain, his humiliation and the indignity of being blindfolded, chained and tormented in a chamber from which there appears to be no promise of relief or escape.
"He doesn't have a lot of acting experience, but he is a raw talent," said Twelfth Night director Nikkie Rizley during the final dress rehearsal for the play. "I knew from the very first audition that he was going to be wonderful. He's worked hard, learned to trust his instincts, and I'm very grateful for him."
J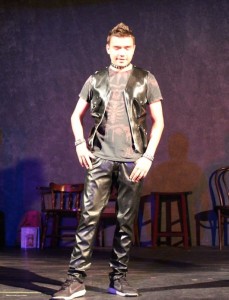 ohn's other acting credits include a handful of productions at Ida Baker High and Dead Man's Cell Phone at FSW.
May 2, 2017.
RELATED POSTS.