Justin Blake Larsche part of 'Body & Sold' cast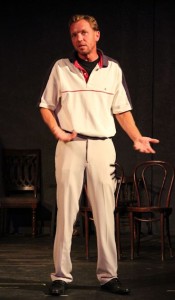 Lab Theater's production of Deborah Lake Fortson's Body & Sold opens May 5. The play tackles some very weighty issues, including human trafficking, childhood prostitution and involuntary servitude. Among the 12-member cast that director Kathleen Moye and The Lab have assembled for the show is Justin Blake Larsche.
Larsche was last seen on the Lab Theater stage as Orsino in The Lab's production of Shakespeare's Twelfth Night, which represented in Lab Theater debut and just his third play overall. He played a Russian mobster by the name of Yuri in Geral Godbout's The Trade in 2014. After that, he took on the role of Larry in Patric Marber's Closer for Tellers' Theatre Co. Justin is the owner of Heroes and Villains Character Entertainment, where he does all types of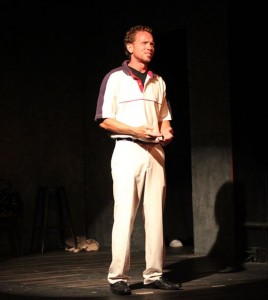 special events.
May 2, 2017.
RELATED POSTS.